Here we feature Lyons Davidson's entry into the Claims Service Solution of the Year – Claims Management Company category
Solicitor Lyons Davidson entered its online client portal into this category – to see more fantastic Q&As from finalists, click here
What key achievement did your entry highlight?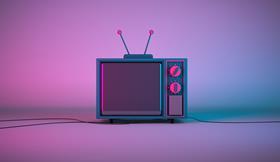 The focus of our entry is on the delivery of a strong customer journey that is fit and ready for the PI reforms, combining a high level of customer service with a strong digital solution, that enhances our customer contact and communication rather than replacing it.
The service has increased customer engagement, extended the time for information, advice and support and reduced claims lifecycles.
Can you share data or testimonials to back up your bid to win?
The solution has been commended by our insurance business partners. Some of their comments include:
"…it facilitates a seamless omni-channel experience. With reduced customer effort and improved responsive communication through the portal, feedback from referred customers has been great!"

"the online functionality [the portal] offers will be key for all businesses moving in to the reforms and beyond and will enable us to offer a fully online service to our customers"

"It looks good, it works well and overall it provides clear evidence that Lyons Davidson have given high priority to what the client needs and what works best for them"
What sets your firm apart from the other shortlisted contenders?
The differentiator for our service is a combination of well-designed functional online system, some exciting artificial intelligence capability, but with a recognition that this needs to sit within a wider personalised communication strategy that serves the interests of the customer first rather than the needs of our business.
How will you celebrate if you are the victor?
Share the great news with our team - it would be fantastic for them to see all their hard work being recognised externally
Shout about our success with our customers and business partners so they can see further evidence of the strength of the solution we provide to them
Go out and enjoy some fresh air in the sunshine now it's finally stopped raining!