Here we feature Zurich's entry into the Insurer Claims Achievement Award category.
Zurich entered its customer support services into this category, to see more fantastic Q&As from finalists, click here
What key achievement did your entry highlight?
Making an insurance claim is often a time of heightened emotions and for some, the psychological toll of an incident can be just as devastating as the incident itself with the effects lasting long after the physical impacts have been resolved. Whether it be a car accident, burglary or the impact of extreme weather or fire, the toll on a customer's wellbeing can be just as damaging.
Alongside the devastating effects of the pandemic, the ever-present risk of climate change continues, and the extreme weather events of 2020 challenged many with flooding; not just testing the physical resilience of buildings, but also the mental resilience of those who live in them.
According to academics at the University of York and the National Centre for Social Research, people whose homes are damaged by storms or flooding are significantly more likely to experience mental health issues, such as depression and anxiety.
Taking into account other factors known to impact mental wellbeing – such as social disadvantage, debt and poor physical health - people hit by storm and flood damage were 50% more likely to experience poorer mental health. Research from Public Health England found that the risk of depression, anxiety or PTSD (post-traumatic stress disorder) was six times higher among individuals who had experienced flooding.
As the climate crisis escalates, and with the likelihood of extreme weather incidents increasing, customers' mental wellbeing is at greater risk than ever before and has highlighted the need to ensure that mental health is not forgotten alongside the more immediate priorities to protect people's lives and property.
Can you share data or testimonials to back up your bid to win?
Since launching last year, we have helped numerous customers deal with the emotional impact of the sometimes tragic circumstances that can come with making a claim. Over 80% of those using the service reported concerns relating to anxiety, low mood or stress, with 11% of these feeling a sense of hopelessness. Zurich support services have been able to help these customers cope with these feelings and equip them with greater mental resilience.
With this service being confidential, we are limited to the details we can provide, however some notable examples of where the service has supported our customers are:
Customers who have experienced serious car accidents
Victims of aggravated burglary
Individuals who have had their homes destroyed by fire, and seen loved ones die
The strength of these services is far reaching, with their importance being recognised by the Department for Environment, Food and Rural Affair's (DEFRA) and Environment Agency (EA) where we have been invited to conduct a "teach-in" on our general insurance support services package, and how we can support the government in ensuring that the mental health impacts from flooding (as well as other peril events) are factored into long-term recovery planning.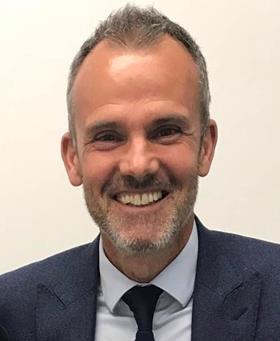 In particular, we have been asked to explain how this service has been put into operation for flood events, due to their concerns that as major floods become more frequent, services offering help and advice are increasingly stretched.
What sets your firm apart from the other shortlisted contenders?
We recognise the impact of incidents extending further than the physical and have thought beyond our traditional role of repair andreplace.
Over the last 12 months, we have worked in partnership with WorkPlace Options to extend a free counselling and wellbeing service to all Zurich customers and their immediate families who are making a claim.
The service includes up to five face-to-face counselling sessions (offered remotely during the pandemic) and alongside this, offers a host of other benefits such as career and life planning, financial services, childcare and legal support ensuring that we are able to support our customers across any number of concerns that they may be encountering.
Our claims handlers are empowered and encouraged to offer this free service right from the point of first notice of loss, to any customer or third-party claimant whom they think may benefit from it.
There is no additional cost to a customer or their family and the service is strictly confidential and has no impact on a customer's claim.
With this offering we hope to help people recover not just from the physical damage an incident can cause, but the longer-lasting and potentially more serious effects on their wellbeing.
How will you celebrate if you are the victor?
We will use the publicity to challenge our colleagues within the industry to develop an offering for their customers that recognised how traumatic making an insurance claim can be. Offering access to more counselling and support as part of the insurance offer could reduce the suffering that our customers and communities go through.