The analysis highlights today's challenging market conditions
The general insurance (GI) market has seen 195 ventures incorporated between January and August in 2019.
But even with the market total being much larger with 5,703 active firms in GI, it is still lagging behind compared to other areas in the sector.
Meanwhile in 2017 approximately 224 GI ventures were incoporated equating to 4% historically at that point in time, according to analysis by Policy Expert of over 4 million business registrations at Companies House. It was based on companies registered as "active" on 1 September 2019.
It found that new business registrations were recorded at a rate of more than two every working day.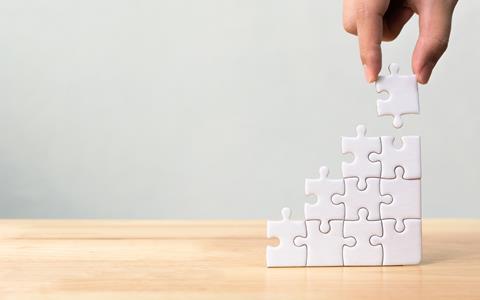 Challenging market conditions
Adam Powell, co-founder and chief operating officer at Policy Expert, said: "New insurance companies are fighting one another for scale.
"They have to apply their technology, acquire and maintain customers, and drive growth just to remain competitive.
"Often, insurtech startups fail because they are unable to be agile and flexible – both in their approach to technology and how best apply it, but also distribution."
Policy Expert's analysis highlights the challenging operating conditions in today's market.
For example, over the last year there has been a 28% drop in the number of insurance businesses incorporated in 2017 that are still active –it fell from 467 last summer to just 338.
Meanwhile the class of 2017 has shrunk by 28% and 2016 by 19% in the last year.
At the same time, nearly one in five (19%) insurance ventures established in 2016 have disappeared over the last year, with just 251 still registered as active – down from 310 in summer 2018.
These figures are likely to be influenced by a range of corporate changes including mergers, acquisitions, dissolutions, liquidation, insolvency and administration.
"The founders of these new ventures need be optimistic, but realistic about their future prospects. Establishing an insurance start-up is a completely different prospect to scaling it into a fully-fledged business that becomes a permanent fixture in the landscape. While 2019 has seen plenty of new ventures come to market, it has also witnessed the failure of some high-profile names in the insurtech world," Powell added.
These insurtechs include Kinsu in March, Back Me Up in June as well as Trõv closing its on-demand single coverage UK app as it eyed other ventures. Then in August it announced it would relaunch in the UK with the first of a series of new partnerships.
Outnumbered
Overall the UK market across GI and life in 2019 has seen a total of 390 new insurance businesses registered so far, equating to one in twenty (5%) of the 7,449 insurance companies that are currently active.
This means that between January and August more than two (2.3) new insurance ventures have been registered on a daily basis over the last eight months. This suggests that new insurance businesses incorporated in 2019 will soon outnumber their predecessors in the class of 2018.

Graph 1: Life market outpaces non-life for new business creation in 2019
Source: Policy Expert
"As we have found on Policy Expert's journey from start-up to scale, there is ample opportunity to disrupt stagnant areas of the insurance market and deliver better customer propositions. But ultimately, good ideas run the risk of a premature end unless they are backed by a realistic growth plan to achieve success," Powell added.
Overall there are currently 452 new insurance businesses registered from 2018 that are still active. This is just 62 more than the new 2019 cohort with only three months of the year still to go.
Subscribers read more
Adapt or die: How to survive in the insurtech jungle