The broker impressed the group with its 'entrepreneurial spirit' and eagerness to 'deepen' its local impact
GRP-owned County Group has bought the business and assets of Taylor Francis.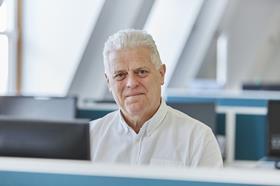 Taylor Francis is primarily a retail commercial broker and was established in 2011 by managing director and owner Tim Taylor.
The business, which is based in both Newport South, Wales, and Aylesbury in Buckinghamshire, will continue to trade from its current offices following the deal.
Taylor Francis represents the broker's fourth acquisition this year.
County Group chief executive Alastair Christopherson said that securing the deal followed "a number of vendors" reflecting on their market position post-pandemic.
He continued: "We were really impressed with the entrepreneurial spirit in the Taylor Francis team and the desire to continue to deepen their community footprint in South Wales and Buckinghamshire.
"It's great that they've chosen us to be the custodians of their business and their clients for the future and I look forward to supporting them in the next stage of their growth."
Local focus
Taylor, meanwhile, said that joining the group will "provide our business, our people and our clients with a solid base from which to continue to grow".
"In our discussions with Alastair Christopherson, he stressed that community roots were a prime driver of value for our business.
"Our local experience and knowledge were an important factor behind County Group's interest in us and we fully intend to continue to 'act local' under new ownership."
Insurance broker County Group was formed in 2003, providing both personal and commercial insurance policies. It boats over 300 employees and handles over £100m of gross written premium (GWP). The group's brands include the likes of JSW Insurance, insureTaxi and insureFleet.