Chief executive believes 'the opportunities that lie ahead for Howden Group are extraordinary'
Howden Group has recorded a total organic growth of 6% in the 12 months ending 30 September 2020, as well as a 6% increase in its adjusted consolidated earnings before interest, taxes, depreciation, and amortisation (EBITDA), which now stands at £223m.
These figures form part of the business's year-end financial results, published today.
In the 12 months leading to 30 September 2020, pro forma the effect of acquisitions, Howden Group reported a £777m revenue, demonstrating a 7% increase on 2019's number.
Furthermore, the business's EBITDA margin is 29% and it has around £300m in cash and other facilities with which to support sustainable growth and selective acquisitions.
In terms of Howden Group's revenue split based on geography, the UK contributed 17%, Europe accounted for 27% of the revenue and North America made up 24%. Revenue splits for Asia Pacific, Latin America and Turkey, the Middle East and Africa (TMEA) are 19%, 5% and 8% respectively.
Pro forma the company's A-Plan Group acquisition – which was announced last September – Howden Group has over 8,500 employees in more than 40 territories and handles $9bn of premium.
Howden Group's MGA, Dual, managed $1.2bn gross written premium across 16 countries in the 12 months to 30 September, providing more than 60 carriers with access to specialty markets via 6,500 broker partners.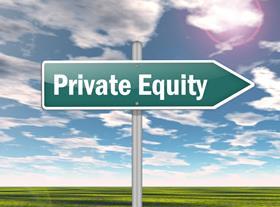 Building a sustainable business
For chief executive David Howden, 2020's results prove that he is "building a sustainable business that is able to deliver results in even the most difficult times" thanks to a "relentless focus on attracting and developing entrepreneurial talent, putting our people first and empowering them with trust and technology to deliver the very best for our clients".
He continued: "Combined, our broking and underwriting businesses delivered organic growth of 6% in the financial year to 30 September 2020 and I am delighted that, including A-Plan Group and acquisitions completed after the financial year end, we will be a business of 8,500 employees delivering approaching £1bn in revenue pro forma. Critically, more than 1,300 employees will be shareholders in the business we are building."
Howden added that 2020 was big year for the firm as it saw the business bring "our broking businesses together under the Howden brand, the announcements of our largest acquisition to date, A-Plan Group, the investment of Hg Capital into Howden Group, and the group's intention to be a capacity provider to Dual for the first time."
The financial upwards trajectory is also set to continue, Howden said, as "in the first quarter of our new financial year, we have delivered 11% organic growth".
"I believe that the opportunities that lie ahead for Howden Group are extraordinary," he added.
"The strength of our proposition through Howden, as the challenger broker, Dual, as the MGA redefining underwriting, and HX as one of the most exciting data, digital and analytics businesses in our sector positions us as the business of choice for our clients, prospects, partners and employees."