The appointments bring a combined experience of 68 years to their new roles
Insurance broker Marsh and reinsurer Guy Carpenter have today (1 July 2021) made three new senior appointments to their leadership teams.
Current chief executive at Marsh Specialty UK and Ireland, Paul Moody, is appointed to the role of UK chief executive at Guy Carpenter.
Moody will report to Guy Carpenter's president Dean Klisura and will assume responsibility for the reinsurer's UK property and casualty business.
During his 22 years with Marsh, he has developed and led successful strategic growth initiatives in the UK financial lines and speciality divisions.
In turn, Dominic Samengo-Turner has been appointed chief executive of Marsh Specialty, UK and Ireland.
He will report to Chris Lay, chief executive of Marsh UK and Ireland, and Lucy Clarke, who is president of Marsh Specialty and global placement.
Samengo-Turner is currently the global head of facultative reinsurance at Guy Carpenter, having previously served as head of Marsh Specialty – Asia, following Marsh's acquisition of Jardine Lloyd Thompson (JLT) in April 2019.
He brings 35 years of experience in global and speciality markets to his new role, including 23 years of experience from Willis Towers Watson (WTW), where he held several leadership roles before joining JLT in 2015.
If regulatory approvals are met, these two appointments will become effective on 1 September.
Toby Wemyss has also gained a new position and been appointed global head of facultative reinsurance at Guy Carpenter. Wemyss will report to Moody and is expected to join the firm in Q4 of 2021.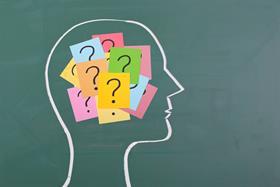 He joins Guy Carpenter from WTW, where he worked as global head of facultative for the past four years.
At WTW, Wemyss also previously served as regional chief executive of Central and Eastern Europe, the Middle East and Africa, as well as chief executive of global markets, international.
All of these appointments will be based in London.
Meeting client needs
Klisura said: "We're delighted that Paul and Toby are joining Guy Carpenter.
"Both have extensive track records in leading successful teams that consistently deliver client-focused solutions.
"In these key leadership positions, their experience and market insight will be invaluable to Guy Carpenter's continued growth.
"I would also like to thank Dominic for his service and wish him every success at Marsh."
Clarke added: "Dominic is an exceptional leader who brings extensive experience in the global specialty markets to Marsh Specialty.
"Under his guidance, we will continue to pursue transformational solutions for our clients in a challenging market.
"These changes reflect the deep bench of talent we have available across Marsh McLennan and our ability to place strong leaders from within, as well as attract industry-leading talent to the firm.
"On behalf of all of us, I would like to thank Paul for his outstanding contribution to Marsh Specialty and wish him every success in his new role at Guy Carpenter."
Lay continued: "I am looking forward to working with Dominic to bring the deep specialty capabilities that make us well positioned to address the future risks our clients face.
"Dominic's experience will be invaluable as we develop the solutions that enable us to meet our clients' ever-changing needs and unlock their growth possibilities.
"I would like to thank Paul for his leadership at Marsh and welcome our continued collaboration in his new role."
Both Marsh and Guy Carpenter are businesses of Marsh McLennan, which is a global professional services firm in the areas of risk, strategy and people.