Tim Brangwyn, group chief operating officer at Nexus Underwriting, tells Insurance Times's head of research, Savan Shah about the new developments for the broker community, the challenges that lie ahead for MGAs as well as achieving four stars from brokers in last year's MGA survey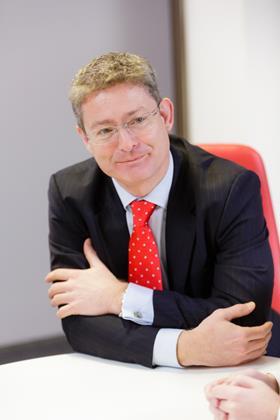 As UK brokers respond to the 2021 MGA Survey, Insurance Times speaks to MGAs on the current and future challenges they face.
Here, Insurance Times speaks to Tim Brangwyn, group chief operating officer at Nexus Underwriting.
There are concerns of the potential scenario of the reduction or removal of capacity from an MGA. Should brokers have this concern whilst working with your MGA?
Absolutely not - completely the opposite in fact. We have announced new capacity relationships with leading "A-rated" partners during this period. Insurers recognise the breadth and diversity of Nexus and, most importantly, the competence and ability of our underwriters. We are an attractive partner for capacity providers – regardless of market conditions.
The 2021 MGA survey aims to investigate the service levels of MGAs over the last 12 months, please tell us about the last 12 months at your MGA? How has your MGA adapted to the challenges faced over the last 12 months?
The last 12 months have obviously been the most tumultuous that many of us can recall with much of our focus on ensuring our service has been unaffected. We've embraced new technologies and working practices to achieve this and the commitment of the whole team throughout this difficult period has been incredible.
As the ultimate litmus test of all that we do, claims expertise and service is absolutely vital. We want to be at the forefront, providing market-leading service, and a root and branch review has culminated in the recruitment of seven additional staff over the last year, adding specialist experience as well as resources.
In recognition of the need for continual product and service improvement, we formed an innovation group within the business to focus on real differentiators and welcome interest from any of our broking partners. In part, this group is looking at how we use technology more creatively to complement, not replace, the expert, personal service we provide.
The next few months will see these improvements rolled out so we can focus even more closely on where we add value for the benefit of our customers and partners.
What new developments do you have in store for your broker community across the next 12 months?
We are fast developing our businesses in Asia, Europe and the US as well as our historical bedrock in the UK. This scale and diversity gives us enormous opportunity to learn from and redeploy what is working best and look at our sales and distribution holistically across the group.
I expect to see this, and the continuing evolution of online trading and services, deliver further benefits for our brokers. Watch this space.
Brokers are coming forward to rate their MGA partners in the 2021 Insurance Times MGA Survey, what do you feel sets your MGA apart from your competitors?
Nexus is a specialty underwriting agency, so each product line stands out within the specialty sector in which they operate. From Financial Lines to Trade Credit, Accident & Health to Surety, Marine to Aviation, our talented underwriting teams have expert knowledge in their specialty classes.
This focus on expertise is coupled with a drive to keep improving our claims, operational and underwriting service. Technology plays a part in this but the last year has also demonstrated just how important personal contact is, particularly when the questions and answers are not simple. We thrive on challenges and pride ourselves on finding ways to get things done, so good people, front of stage, are vital.
Finally, the quality of our capacity partners is second to none not just in terms of financial strength but responsiveness and flexibility. A shared commitment to consistently positive underwriting performance is clearly vital and means stability for our customers. We're in a really good place right now and as the world continues to evolve, we'll keep listening, learning and adapting to ensure we stay there.
Please tell our readers why you feel the underwriting process used at your MGA stands out?
Feedback from our broker partners is that the stand-out aspect of our underwriting process is the speed of our response, our rapid decision making and our flexibility. We understand that brokers need this in order to compete in competitive markets. Service and collaboration throughout the process is key.
In the MGA survey brokers will be expressing their concerns and challenges for the year ahead. What are your concerns and challenges in the year ahead and how do you aim to alleviate these challenges?
We start from the perspective of opportunity rather than challenge. Our message to our broker partners is very clear – while the market continues to present challenges, it is very much business-as-usual at Nexus and we remain laser-focused on supporting our brokers' and policyholders' needs with as much flexibility as we can.
As always, effective relationships are at the heart of this and we'll continue to adopt new technologies and processes. Covid and other factors will continue to present new challenges that we will adapt to, but if we continue to listen and carefully respond to our brokers and policyholders, I'm very confident we'll continue to thrive.
The quality of support provided to brokers was a major factor for why certain insurers performed well and not so well in the Insurance Times commercial lines survey. Please tell us in more detail what brokers can expect from your MGA when it comes to quality of support?
What is important to Nexus is open communication, a "can-do" attitude and shared commitments. Of course, we don't get everything right and we'll continue to learn and adapt but it seems to me that these are essential ingredients in any relationship.
What was the reaction to the star rating awarded by brokers and what impact did it have on your MGA going forward?
We were awarded a four star rating last year, which was gratifying. Broker feedback is invaluable and the survey provided us with some reassurance that our service levels had not dropped despite the pandemic.
We're not ones to rest on our laurels, however, so perhaps more importantly it provided further impetus to our desire to win the extra star.