Two law firms relay their concerns about micromobility and e-scooters as the new Highway Code is set to be unleashed
Micromobility and e-scooters fall outside the criteria of the new Online Injury Claim (OIC) portal for whiplash injury claims, meaning any claims involving these vehicles are likely to utilise fixed costs - especially as there is a lack of data for these modes of transport.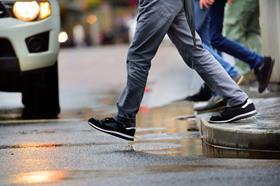 Speaking at Insurance Times' third Fraud Charter roundtable this year on 21 September 2021, Carpenters Group head of defendant services Faye Fishlock told online delegates: "Because of Covid, we have more cyclists, we have more pedestrians.
"E-scooters and micromobility are taking off in all of our major cities around the country. We have probably got more of that class on our roads as well as increasing car traffic to deal with, so it's a perfect storm in terms of how this is going to play out."
Fishlock stressed the importance of referring to the latest version of the Highway Code, which is currently undergoing proposed revisions.
Accident data
Fishlock's comments come after the UK government published a report on 1 September 2021 – Regulating electric scooters - which explored the impact of the increased use of e-scooters and the trials currently underway in select UK cities.
The report issued an overview of the potential benefits of e-scooters, such as easing street congestion, providing transportation options for the less physically able and reducing pollution.
It also outlined the potential drawbacks, including their short lifespan and that the demographic of e-scooter riders reduce active travel on buses and in cars, according to the Parliamentary Advisory Council for Transport Safety (PACTS).
The report additionally lists legal and illegal UK e-scooter accidents since 2019 that are known about by PACTS. The latest data for 2021, up to mid-August, recorded 126 injury collisions within the UK - 10 of these were fatal and 56 caused serious injuries.
At least 30% of the serious injuries were head injuries, again mostly to e-scooter riders.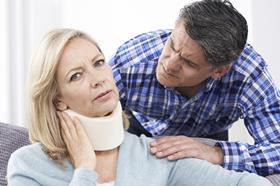 Despite this, there is no legal requirement for riders to wear helmets.
In a blog published on 23 September 2021, law firm DAC Beachcroft said that it hopes the government will reconsider this policy decision in light of the data.
In DAC Beachcroft's response to the Department for Transport's 2020 call for evidence on the future of mobility, it welcomed the e-scooter trials as a means of gathering data.
The law firm is, however, concerned about the number of accidents involving illegally used devices.
For example, of the 126 incidents in the PACTS data, only 18 (14%) involved legal e-scooters.
Meanwhile, 30 incidents (24%) involved private, illegal scooters.
Hierarchy of road users
The data DAC Beachcroft is seeing raises further concerns about the proposed changes to the Highway Code, especially the introduction of a hierarchy of road users.
The law firm questioned where e-scooter riders sit within the new hierarchy - for example, would those riding private devices, illegal for use on public roads, sit alongside those who use legal and insured rental devices?
DAC Beachcroft said: "We will continue to lobby for more government action to improve safety measures for all road users. If e-scooters are to be safely integrated into the road network, compulsory helmet usage and insurance are necessary."
Insurance Times has contacted DAC Beachcroft and the Motor Insurers' Bureau for further comment.