The new network is supported by a panel of seven insurers that specialise in schemes, including AXA and Hiscox
Cloud-based insurance software provider SchemeServe has today launched a collaborative scheme sharing facility called the SchemeServe Network.
It has been tipped to at least double brokers' gross written premium (GWP) from schemes.
It allows any insurance scheme to be shared and replicated by any other broker, MGA or insurer.
Sean Neal, commercial director and chief commercial officer at SchemeServe, said: "For 20 years, SchemeServe has been constantly curious and asking, 'what if?'
"This launch is highly significant, particularly in the current market where capacity is scarce, and brokers will be looking to specialise more to maximise income from niche areas and insurers will be relying now more than ever on premium income.
"The SchemeServe Network does all the leg work – every broker, whether an existing SchemeServe user or not, can collaborate and share schemes with each other, giving brokers instant access to new markets and new potential revenue for brokers and insurers overnight."
Plug and play advantage
The network gives brokers access to a scheme library sharing facility, as well as a panel of willing capacity providers - this aims to give scheme owners a 'plug and play' advantage. Furthermore, this approach could help reduce the time taken to get schemes products live.
Schemes can be added to the library free of charge for brokers to search and browse. Currently, SchemeServe operates 270 schemes and a gross written premium of £240m via its cloud-based platform. Registered schemes include commercial combined, specialist farming, pet, horsebox, craft and hairdressers.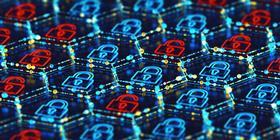 The new insurer panel, referred to as SchemeServe Partners, connects MGAs looking for capacity for schemes to insurers with a matching appetite.
The panel is formed of seven leading insurers that specialise in schemes, including AXA, Pen Underwriting, Ecclesiastical, Hiscox, Blink Intermediary Solutions (part of Iris Insurance Brokers), Gresham and ARAG.
Specialist insurer Ecclesiastical has been working with SchemeServe for many years and has a number of specialist schemes on its platform.
Ecclesiastical's Antony Osborne, corporate portfolio underwriting manager, said: "The SchemeServe Network and its insurer panel is a great initiative.
"Ecclesiastical is a schemes specialist with a broad risk appetite and schemes is a growth area for us.
"Supporting initiatives like this creates more opportunity for brokers and insurers to develop successful partnerships and deliver specialist solutions for customers. We've been working with SchemeServe for a number of years now and we have been impressed by its agility, innovation and dependability."
Niche specialisms
Meanwhile, generalist brokers looking to develop niche specialisms can access ready-made schemes almost instantly via the network. It also provides them with access to better wordings and, often, better rates than open market policies.
Appointed representative brokers or introducers could also benefit from instant access to schemes including policy administration, quote and buy, prospecting, client management and integrated management information with full audit trail and reporting, with delegated authority capacity coming from the host broker.
These schemes can be white labelled under a broker's own brand, as well as brokers being able to quote and bind schemes policies through their own website.
Neal added: "This year we have made significant investment in our people and the platform. Always curious and hungry to find new ways of using technology to improve people's lives, this latest launch is one of many new initiatives we will be revealing over the next 12 months.
"We have a highly experienced team of developers and web designers with exciting [user interface] and [user experience] capabilities that is transforming the schemes market. We have just celebrated our 20th anniversary, making us an experienced and well established insurtech and I'm thrilled that SchemeServe continues to be at the forefront of schemes innovation."