Cobra Network Underwriting Agencies and Zurich are also recognised within the network's annual member survey results
PIB Group-owned Cobra Network, a network of independent insurance brokers, has rated insurer Aviva as its overall insurer partner of the year, commercial lines partner of the year and personal lines partner of the year, based on results from its annual member satisfaction survey on insurer performance.
The survey measures 13 key performance areas, including underwriting flexibility, systems, product range, documentation and relationships. It is conducted across Cobra Network's panel for the commercial, personal and specialist markets.
It aims to share feedback between network members and identify opportunities for continuous improvement.
Commenting on Aviva's hat-trick, Phil Bayles, the insurer's chief sales and marketing officer, said: "We're delighted to have been voted top in these three categories by Cobra members. Cobra Network is a valued key partner of ours and I'm pleased that our efforts to support their independent broker members over the past year have been appreciated.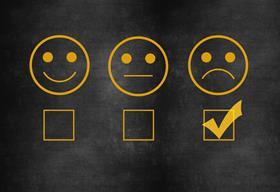 "Recognition like this and the support of our regional independent brokers is something we'll never take for granted and we will continue to strive to serve them and their clients - between us all, we have a big job to do helping the UK get back to business over the coming months and we'll continue to work alongside our brokers to be at the heart of this important effort."
Continuous improvement
Cobra Network Underwriting Agencies was the runner-up in the commercial partner of the year category, with feedback commending its speed of response, approachability and team knowledge.
Zurich, meanwhile, came second in the personal lines partner of the year category, with the highest scores for underwriting flexibility overall. Zurich was new to Cobra Network's panel in 2020.
Speaking on the survey results, Andy Tedstone, chief executive of Cobra Network, said: "Our annual survey is a key part of our service commitment to members and is a reliable indicator of member satisfaction.
"It allows us to continue to enhance the value we can bring to independent brokers in partnership with our insurer partners.
"The survey is about continuous improvement and we will be working closely with all our partners throughout the year to improve scores across all key measures.
"We hope that next year we'll be able to celebrate the awards in person with both our panel partners and members."
Cobra Network currently has 120 members.