Insurance Times speaks to David Hockey, Aviva's UKGI head of trading, about the latest etrading developments at Aviva UK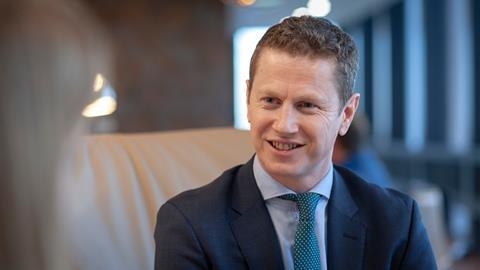 The Insurance Times etrading survey 2021 is open, with hundreds of brokers already sharing their feedback.
While the survey is live, we will be speaking to a wide variety of insurers that are involved in the survey, to discuss the progress made in etrading over the last year as well as what future developments will benefit brokers.
Here, Insurance Times speak to David Hockey, head of trading at Aviva UKGI, on the service factors being investigated in the annual etrading survey.
The Insurance Times 2021 Etrading Survey is now open to UK brokers and is investigating a number of core areas. One area we are investigating is the quality of support available through etrading platforms. Please provide an update of etrading developments in this important service area?
Aviva delivered strong service resilience to our brokers throughout Covid-19. We are proud of our swift transition to full remote working within a week and maintaining all our access channels for brokers during the pandemic.
We have also continued to recruit throughout 2020 and are proud to continue license progression of our underwriters. Capability development continues to be a key theme for us in 2021.
Aviva has a dedicated etrade software house platform team and a Fast Trade extranet team to provide brokers with platform-specific services, offering strong and specialist experience from our expert digital underwriters.
Another area brokers are rating is the usability and trading ease of their etrading platforms. How would you describe Aviva's work here?
Aviva has continued to develop its service proposition for brokers in this space. Aviva offers co-browsing capability via live chat, which allows our underwriters to see exactly what our brokers are seeing, to help resolve queries quickly for brokers.
Aviva also offers quote versioning functionality, which allows brokers to access and save multiple quotes for the client, saving them time and effort.
Aviva additionally provides a choice of access channels, including phone, live chat and e-mail. We recognise that following Covid-19, brokers need more flexibility in how and when during the day they trade with us. We acknowledge there has been varied access to office premises and technology for broker staff.
An important area for brokers while etrading is the quote and buy stage and the referral process. How are you ensuring these stages are frictionless for brokers?
We invested in some key capabilities for our software house platform for etrading, to improve the access and ease for brokers trading with Aviva.
This includes e-refer capability, which combined with our dedicated etrade team, provides instant access to underwriters to support quick decision making on referrals.
We also introduced premium flex for renewals, enabling our brokers to self-serve adjustments to the trading price with Aviva.
In the 2021 etrading survey, we are asking brokers how they envisage the etrading arena to develop over the next five years. How do you see the arena developing?
At Aviva, we see the etraded marketplace continuing to grow in the years to come with consistent growth of policies traded digitally, including higher value cases, as brokers and insurers seek to stretch the thresholds of digital placement.
We recognise new product opportunities and more mainstream etrading, including cyber and wider speciality lines.
We also see opportunities to continue to improve the user experience for brokers in the quote and buy journey by simplifying the question set and enhancing our use of analytics.
Finally, we expect a wider range of self-serve functionality to be offered by insurers to brokers, and brokers to their clients.