Insurance Times 2021/22 MGA Survey results reveal that a total of 38 MGAs met the threshold this year
Six MGAs have been awarded a five star rating in this year's Insurance Times 2021/22 MGA survey, while 12 MGAs were awarded four stars.
Meanwhile, 13 MGAs were awarded three stars and seven MGAs were awarded two stars by brokers nationwide.
The survey saw more than 1,000 brokers took part across the UK rating 38 MGAs and it revealed how they rate the service and products they receive from their MGA partners.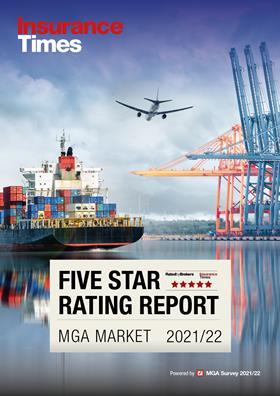 Insurance Times' research head Savan Shah said: "MGAs play a pivotal part of the insurance market and have been even more integral over the last 12 months of business activity. The services, products and support have been so essential to brokers over the last year, maybe more so than ever before."
Shah said the survey will help brokers justify selection of MGAs to their clients, allow MGAs to benchmark themselves on service and improve their overall proposition.
"Thank you to all those brokers across the nation that came forward, your views and feedback will surely steer the MGA market through challenging times over the next year," he added.
Release date
The upcoming Insurance Times 2021/22 MGA Report will be available to subscribers this November - it will provide further insight into the performance levels and in addition to learnings from the products and services the 38 MGAs offer.
For MGAs wanting in-depth data from the survey, which can be used to improve business, the Data Insight Book can be purchased by emailing Aisha Roberts or Leah Keating at Aisha.roberts@insurancetimes.co.uk - Leah.keating@insurancetimes.co.uk.
The data includes a wealth of information, including segmentation of the following broker groups and how they rated service:
Small independent brokers.
Large independent brokers.
Top 50 brokers.
SME only brokers.
SME and mid-corporate brokers.
Network member brokers.
Mid-corporate only brokers.
It also includes additional feedback from brokers on the following:
Are there any future innovations you would like your MGA partners to develop or invest in?
What type of support or knowledge would you like to see from your MGA partners over the next 12 months?
Which MGA has adapted well since the virus reached the UK? What particular actions impressed you?
Do you have any concerns regarding the longevity and stability of capacity arrangements?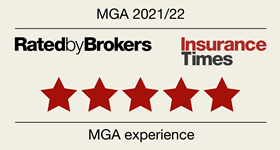 Accessible to all
The MGAs included are below, these company pages are accessible to all:
· Abacus
· DUAL
· Lorega
· U-Sure