The new hire believes the firm is 'uniquely positioned to lead the development of an open, unified platform for global risk'
Catastrophe risk modelling firm RMS has appointed former Insurdata chief executive Jason Futers as its new managing director – he will lead the company's UK insurance business.
Since 2017, Futers has been chief executive of global exposure data platform Insurdata. Prior to this, he founded personal and professional development platform Huupe.com and served as a non-executive director for AgRisk, formerly known as the Asia Risk Centre.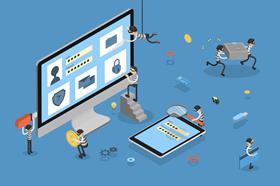 This new position will be Futers' second stint at RMS, however. He initially worked at the firm between 2002 and 2015, where he fulfilled roles such as chief executive and board member of RMS Japan, regional head of sales for Europe and Asia and head of emerging risk innovation.
Futers has expertise in creating and managing multi-disciplinary teams within startups and mature businesses, client success, technology, sales and product management across the UK, Europe, US and Asia.
Data champion
Mike Steel, global head of business development at RMS, said: "Jason has been continually at the forefront of advanced analytics and in his new role at RMS, he will be in a position to champion delivering analytics, data and technology to the insurance and reinsurance markets in the UK.
"We are all delighted to welcome him back to RMS at such an exciting time."
Futers added: "The embedding of cohesive, state-of-the-art technology at the heart of the business has led to a paradigm shift at RMS since I was last working here, which is truly inspirational.
"What has stayed the same, however, is the continued commitment to excellent customer service.
"RMS is uniquely positioned to lead the development of an open, unified platform for global risk and I'm excited to be working with clients to realise these benefits for them."