He hopes to work with dynamic businesses to shape the future of insurance
Covea's former commercial lines and high net worth veteran, Simon Cooter, has joined Quotall - an insurtech etrading specialist - as its new strategic advisor.
Effective from 1 January this year, Cooter will support the organisation's strategic vision and direction as it continues to move forward with new insurance disruption technology.
Cooter said that he was delighted to be joining Quotall. He continued: "I have been impressed by the quality of the team, the technology solution and execution capability – aspects which make Quotall an ideal insurtech partner for any business wanting to deliver high quality digital propositions to market quickly."
Quotall doubled in size in 2019; the company's chief executive Simon Ball says that he "expects to do the same again in 2020".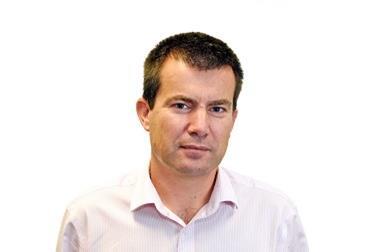 Something different
Cooter has spent the last 30 years working for insurers, leading commercial insurance businesses primarily.
"I wanted to try something different, and a key goal for me is to work with dynamic businesses which can shape the future of insurance.
"I am convinced that the whole market, especially the [small to medium enterprise] market, is ripe for digital transformation and that Quotall is really well positioned to be at the forefront of that change," he added.
Established in 2010, Quotall provides insurtech, consultancy and marketing services to insurance distributors. Its system is a cloud-based, multichannel and comparative etrading solution.
Cooter was previously at Covea as its commercial lines and high net worth director since 2013, but in October 2018 he announced that he would be leaving in 2019 - he did so on 1 May last year. Cooter passed the baton to Carolyn Callan.
Pivotal moment
Meanwhile Ball welcomed Cooter's additional expertise and insight at the insurtech's "pivotal moment in growth".
"Simon will help us grow our profile and client base within the insurance community, where the scope for digital transformation and online distribution of innovative new insurance products is significant.
"To that end, we are also looking forward to launching a major upgrade to our platform this year which further extends its open [application programming interface] architecture, providing even more flexibility and integration opportunities for our clients," Ball added.
Subscribers read more
Five questions with Simon Cooter commercial lines and hnw director at Covea insurance