Abolishing 'unethical price walking' could encourage insurers to find 'more innovative ways' to 'rip off' customers
Following the FCA's announcement today (28 May 2021) that the regulator has published its policy statement confirming its proposals for tackling price walking in the home and motor insurance markets, Insurance Times hears that while most market commentators welcome the changes, challenges still remain that are putting a strain on the sector.
Urban Jungle's chief executive Jimmy Williams said: "Price walking is completely systemic in the insurance industry and it is unethical in our view.
"A customer should not be enticed in with low rates, only to see them hiked up at a later date. But many firms are doing precisely that, so we welcome the FCA's decision to ban it."
Price walking is where new insurance customers receive cheaper premiums compared to existing customers renewing their cover.
The FCA has said that its new rules aim to save consumers £4.2bn over the next 10 years.
'Ripping off' customers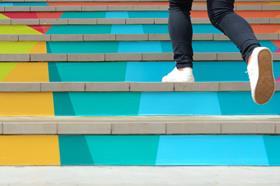 Krystian Zajac, chief executive and co-founder of challenger insurance brand Hiro, added that the end of "unfair" price walking practices is "great news" for consumers and the FCA "deserves credit for baring its teeth".
Nevertheless, insurers need to find a way to "reward consumers for making their homes smarter and safer".
He explained: "This is a victory in one battle, but the wider war on unfair insurance practices goes on.
"Insurers still systematically fail to price premiums in a personalised way and treat policyholders as individuals.
"For example, someone may have invested thousands of pounds in smart tech to make their home safer, but insurers are unable, or unwilling, to reflect this in their premium."
Williams, however, also has further concerns.
He said that although the new rules "should make price competition more transparent", he suspects "insurers will come up with even more innovative ways to rip off their loyal customers".
He continued: "The most likely to me seems that they will give away 'free' but meaningless cover to more loyal customers and use that to justify the difference between new quotes and renewal ones.
"The regulator still hasn't banned hidden fees, or large interest payments for paying monthly, so you should watch out for those too.
"We'd like to see the regulator issue a ban on cancellation fees. They are a clear and obvious barrier to switching and typically bear no relation to the cost of processing."
Urban Jungle, which provides insurance to generation rent and millennials, does not charge a cancellation fee on any of its products.
Timeframe considerations
Michael Sicsic, managing director of Sicsic Advisory, referred to the FCA's changes as a "gargantuan intervention".
Highlighting the complexities involved in pricing, Sicsic said that while responding to requests for clarification during the consultation period, which closed in January, the FCA has almost doubled the number of rules it will bring to force - from 35 to 63.
However, in correlation, the regulator has not increased the time that firms have to implement the rules.
The pricing remedies are fully effective from 1 January 2022.
He continued: "This regulatory inflation poses a massive implementation challenge for firms. Some of the rules have been changed or elongated, for example the definition of a closed book, additional anti-avoidance provisions and restrictions of non-cash offers, such as retail vouchers.
"Even those who had begun work long ago will have to check all their plans and strategies closely against the final rules and the FCA has warned that it will closely monitor the change programme during the implementation period."
However, Rob Benson, head of insurance at Grant Thornton UK, argued that "given the potential complexities of back-dating benefits to customers and given that the final rules are materially similar to those consulted on in September, firms should already be well advanced with their implementation projects."
Comparison website pinch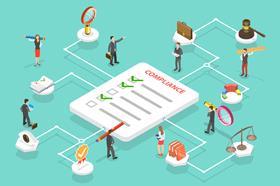 One area that will be particularly pinched by the new rules, according to industry experts, is price comparison websites (PCWs).
Charlotte Clark, director of regulation at the ABI, said: "It is vital that the new rules are applied across the whole insurance market, including price comparison websites and insurance brokers, with a uniform level of supervision and monitoring by the FCA, to ensure good customer outcomes.
"When shopping around, people should ensure they choose the right product for their needs, looking at the overall value of the product and not just buying price."
The level of change caused by the regulator's work on pricing could be "profound", Williams added:
"The reason price walking happens is because price comparison websites are so important to insurers.
"The only way to win on price comparison is to be the cheapest. It's rational to do everything you can to be the cheapest provider at minute one and layer on a load of hidden costs and price increases later.
"Price comparison websites could be heavily impacted as the amount consumers will be saving by switching is going to fall, so people might switch less often."
Stephen Jones, UK P&C consulting Lead at Willis Towers Watson, said: "Whilst in 18 months' time the industry will have begun to stabilise in the new world, there is no doubt that the coming months will represent one of the most turbulent times for the personal lines industry".