Chief exec confirms appointment at 'exciting time' for the insurtech
Motor insurance focused insurtech Ticker has welcomed former Digital Partners chief executive Andrew Rear to its board as a non-executive director.
Rear founded Munich Re business Digital Partners back in 2016 to provide insurtechs and digital distributors with a go-to market partnership, backed by the financial strength and expertise of (re)insurance firm Munich Re.
Rear spent a decade working at Munich Re. Prior to this, he was a partner and head of insurance at management consulting firm Oliver Wyman.
Since leaving Digital Partners in March this year, Rear has taken on a number of roles, such as chairman of US gig economy insurtech Buckle and partner at fintech focused private equity firm Motive Partners.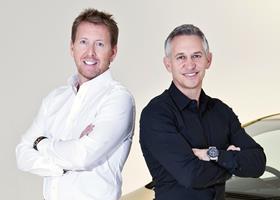 As chief executive of Digital Partners, however, Rear was heavily involved in Ticker's growth – as a result, both Munich Re and Munich Re Ventures provided capacity and investment for the UK telematics insurtech.
Exciting plans ahead
Within his new role, Rear will be working closely with Ticker's founder and chief executive Richard King as the business gears up for further growth – this includes securing major investment for the development of new propositions.
King said: "It's always been important to me that we have a board with incredible industry experience. We started out with a stellar cast that includes some big names, including Adrian Brown.
"Andy is formally joining the board at an exciting time and his expertise in the insurtech space is going to be invaluable."
Rear added: "As Ticker's anchor business and capacity partner at Munich Re, I watched them grow in scale and technology maturity towards their vision of being the most sophisticated connected motor insurer in the UK. I'm excited to be able to continue that journey with them."
Ticker, which uses behaviour and enrichment analytics to derive a full picture of risk, launched in 2019 with products for van drivers, novice drivers and electric vehicles. Its road map for this year and into 2022 will see it launch five new propositions.