Pen launches new construction policy including single policy wording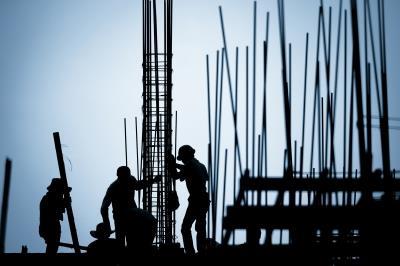 Pen Underwriting has launched a new modular policy for the construction industry.
The new flexible policy offers a single policy wording covering core risks with embedded extras, and is backed by A-rated capacity from CNA Hardy. The policy can be offered on an annual basis or for a single project.
The single policy wording covers: Public & Products Liability; Employers' Liability; Contract Works; Own and Hired-in Plant; JCT 6.5.1; Terrorism; Crisis Management Costs; Property Owners' Liability; and Legal Expenses (provided by Abbey Legal).
Examples of embedded extras include HSE Fee For Intervention; Environmental Impairment Liability; Part Product Liability; Professional Negligence; Cyber Liability; cover for completed speculative builds awaiting sale up to 365 days; replacement hire costs following damage to own plant; and 'new for old' replacement up to 24 months on own plant following damage.
Simon Foweraker, Pen's managing director of construction, said: "Brokers serving the diverse, challenging and changing construction market are primarily looking for two things: flexibility of cover that delivers added-value to their clients at no additional cost and direct access to specialist, empowered underwriters for quick underwriting decisions.
"By offering them a single policy wording, backed by a strong insurer partner, with the ability to select the covers and limits most relevant to their clients, as well as embedded extras at no additional cost, we're delivering on Pen's commitment of being easy to do business with and providing superior cover as standard.
"With no height or depth limits, the ability to cover more than 70 trades and a particular specialism in companies with complex construction risks and turnover exceeding £1m, our team of underwriters actively look for ways to cover risks and have the experience to do so."
Justin Godman, Underwriting Manager at CNA Hardy, said: "We're delighted to partner with Pen on its new construction offering. Developing innovative products is at the heart of what we do at CNA Hardy, and together we have created a compelling new offering that will help brokers win and retain business in what remains a competitive and challenging market."