Shareholders allege that Quindell was acquired despite 'systematic problems across the company'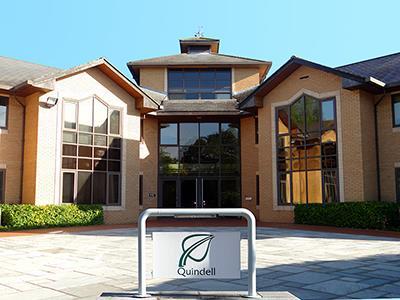 The scandal swirling around Quindell continues amid latest news that Australian and UK law firm Slater and Gordon is facing a giant A$250m (US$189m) lawsuit from angry shareholders.
The class action is being launched by Australian law firm Maurice Blackburn, acting on behalf of Slater and Gordon investors who have seen their shares disintegrate following the Quindell purchase.
It claims there are questions over 'whether the company's due diligence process was adequate and whether it provided shareholders with accurate and reliable information about the risks of the acquisition and its value to shareholders.'
Slater and Gordon's disastrous purchase of Quindell for £637m has destroyed its share price.
Once touted as the largest listed law firm in the world, Slater and Gordon's share price is in tatters, closing at 38 cents.
It means the firm is worth around A$135m, a fraction of its pre-Quindell purchase valuation of A$2.8bn.
"Slater and Gordon has engaged external legal advisors to act for it and will vigorously defend the claim," managing director, Andrew Grech said.
"The class action will not affect the day to day conduct of Slater and Gordon's client matters. Our clients can rest assured that Slater and Gordon and its lawyers will continue to work hard to offer them access to affordable, world class legal services.
"Our management team will remain focused on executing our performance improvement program across the business to improve profitability and cash flow and reduce debt, in line with previous announcements made by Slater and Gordon."
Slater and Gordon has warned Watchstone, the rebranded part of the remaining Quindell business, that it intends to bring its own claim against it.
Meanwhile, a criminal investigation into Quindell - a UK insurance outsourcer that was once the largest listed company on the AIM market with a valuation that broke through the £2bn ceiling - is ongoing from the Serious Fraud Office.
In August, Cenkos, Quindell's nominated stockbroking adviser, was fined £500,000 from the FCA for failings in dealings with Quindell.
In December 2014, a separate legal class action emerged from Your Legal Friend, acting on behalf of 342 Quindell shareholders. Watchstone has promised to defend all claims.
Rob Terry, the founder of Quindell, who transformed the business from a quiet Hampshire golf club into one of the world's largest insurance outsourcing firms, has started up a new investor business called Quob Park Estate.
Terry left Quindell after a series of controversial share dealings in which he bought Quindell stock and netted a cool £5.9m. Terry blames shortsellers for Quindell's problems.
Terry's new business is understood to have a fresh round of investors onboard as he sets his sights on backing a fresh wave of digital disruptors. He values the start up at £80m.