Chief executive praises SBU staff for their tolerance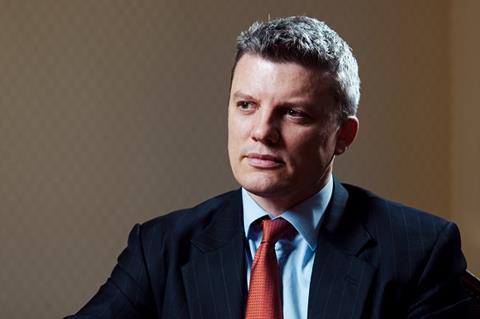 Towergate's Manchester small business unit (SBU) is a "very unfortunate, overly ambitious, poorly executed catastrophe", new chief executive David Ross said.
But he tempered his comments by saying that the people who were working on it "did the best they could in difficult circumstances".
He also praised SBU staff for being "incredibly tolerant and accepting of the apology they have been given for the fubar that we created".
He added: "I think they now believe we are completely aligned to them and they will work with us going forward to make it a success."
Towergate revealed in its results yesterday that the Manchester SBU had shed 36% of its revenue in the first nine months of 2015. The unit's revenue dropped to £12.4m from £19.3m in the same period of 2014.
The company said the SBU drop was the main reason for the "underperformance" in the insurance broking unit, which suffered a 9.7% revenue drop overall.
The SBU has now been combined with Towergate's direct business.
Shaky start
Towergate's Manchester SBU was officially opened by former Towergate chief executive Mark Hodges in August 2014.
The unit, staffed by 400 people, is designed to handle small business customers with an annual premium of less than £5,000.
There had already been signs that the SBU's performance was not going according to plan. Towergate said in its full-year 2014 results that the creation of the SBU had caused "material disruption" to the business during the year.
The unit also had a management clear-out. Both SBU chief executive Neil Galjaard and his replacement Ceri Henfrey have left.
Brighter future
The company still backs the SBU concept but blames the plan's execution for the unit's troubles.
Towergate broking chief executive Janice Deakin said: "When you are migrating any sort of client, you have to have the people with the clients today working with the people that you are moving the clients to tomorrow.
"The timeline and the speed at which you do it is all governed by minimising the risk and disruption to those clients, and that got lost along the way somewhere with this one."
But while the SBU has got off to a poor start, Ross believes it can be fixed.
He said: "The concept was noble, but it didn't necessarily have to be done the way it was done. Everything that Janice has done is what needed to be done and I have every confidence that six months from now we won't even be talking about it any more."