Work continuing on project, which has so far cost £870,000, with aim of 2014 launch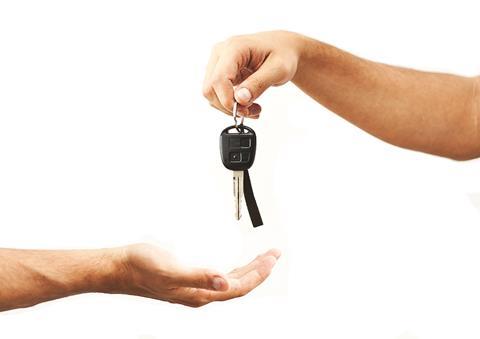 Insurers' electronic access to the DVLA database could be delayed by up to 11 months because of a row over the cost.
To read Insurance Times's views on the story, click here.
Parliamentary under-secretary of state (roads and motoring) Michael Penning said the delay was a result of an argument between insurers and the DVLA.
The insurer-funded Industry Access to Driver Data project was set to go live in the first quarter of 2014, but now the DVLA can only commit to launching at some point during that year.
The project was set up in 2009 and had cost £870,000 up to August 2011. IBM is designing the platform, which will enable insurers and brokers to electronically access DVLA files on drivers.
This would cut down on fraud and improve rating by removing the need to ask policyholders to volunteer details of their driving licence and penalty points.
A study by the ABI and DVLA showed that one in six drivers lied on motor insurance application forms in 2010 and that 1% of those seeking cover do not even have a valid driving licence.
At the moment, the industry can only check this information by applying to the DVLA database on a driver-by-driver basis. The process is so long-winded that insurers rarely use it for new policyholders.
The delay was raised in a House of Commons debate last week by Conservative MP Nick de Bois.
De Bois believes that the project is important in cracking down on unlicensed drivers. But he called the future of the project into doubt during the debate.
"Although having already spent close to £1m, the DVLA has been unable to confirm if and when such a system will be in operation," de Bois said. "I am sure that cost-benefit analyses and discussions are under way with the insurance companies, but after such a long time it would be useful to know whether it is anticipated that the plans will be developed any further."
Responding to de Bois, Penning said: "Some 18 months ago, I made a speech to the insurers and said: 'We will give you this facility. It is expensive, so we will need some financial help from you as well, because you will get a tangible benefit from this, along with all of us.'
"There have been some difficulties with those negotiations in recent months, which I think is what my honourable friend alluded to in his earlier comments." But Penning said the project was not under threat.
An ABI spokesman said: "I am not aware of any particular delays. Discussions and negotiations continue."
A DVLA spokesman said: "We are working closely with the insurance industry in developing the technology and infrastructure, and good progress is being made. This is a complex piece of work and we are working hard to make the database available to industry during 2014."
Last year, Penning told the House of Commons Transport Select Committee that once the DVLA project is working, customers would choose whether or not to let insurers view their licensing information.
"If they [the customers] say no, I think insurers will be unlikely to offer that policy," he said.
Tellingly, Penning also predicted that the main stumbling block for the project would be arranging funding by insurers.
When the DVLA project is made live, technology firm SSP will link its new quote hub to it. The cloud-based hub, which was launched last week, will let insurers price personal lines quotes to brokers in real time.
The software house claims insurers using the hub will get an edge on their rivals, especially in motor, where they need to be especially competitive.
The hub will also let insurers crack down on fraud by checking customer details electronically at point of quote.
Insurers and brokers can go online to access the hub, which also uses third-party data, such as the electoral roll, credit checking and vehicle registration.
We say …
● It is in insurers' interests to prevent any further delays to the IADD project, especially as parliamentary under-secretary of state Michael Penning said in January 2011 that he expected the system to be running by July that year.
● Further delays are likely to cost insurers twice over, as they will have to pay extra development costs and also face delays in getting access to the DVLA database, which should prove to be an excellent tool in fighting fraud.