Insurer now aiming for more than £250m of annual cost savings by 2017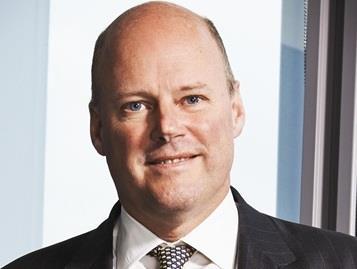 RSA has set a new cost cutting target of more than £250m a year by 2017.
As expected, the insurer has also increased its existing cost cutting target, which it wants to achieve by 2016, to more than £210m from more than £180m of annual savings.
The news comes as the insurer returned to profitability. It made a pre-tax profit of £275m in 2014, compared with a £244m loss in 2013.
The insurer also reported an 8% drop in net written premiums to £7.5bn (2013: £8.7bn) as a result of selling non-core operations and competitive market conditions.
The group's combined operating ratio improved by 0.6 points to 98.8% (2013: 99.4%). The company said this was a result of strong current year results, partly offset by reserve strengthening in the UK and Ireland.
RSA group chief executive Stephen Hester said: "2014 was an important year for RSA. The company made good progress in the face of some tough realities.
"We can look to the coming years with much sounder strategic and financial foundations. We have created far reaching and detailed plans for operational improvement. Actions are well underway and beginning to benefit both the underlying potential and performance of our businesses."
He added: "RSA returned to profit in 2014 and to paying a dividend. Our customer franchises proved resilient.
"Current year underwriting profit (ex-Ireland) was improved to record levels. Successful disposals realised strong gains. Costs were cut and savings targets increased. However, the clean-up of past weaknesses was also expensive; and market headwinds, especially from exchange rate changes and low interest rates, are a drag on results.
"RSA is much better positioned than before to make continued good progress. We are determined to do just that in 2015 and beyond."