Rating agency cuts insurer's rating outlook to negative over concerns about business model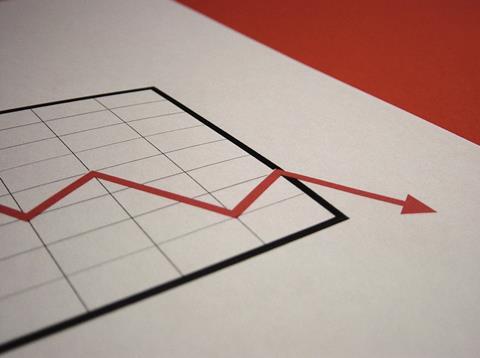 Rating agency Standard & Poor's (S&P) has revised its outlook on Pinnacle Insurance's ratings to negative from stable over concerns about the sustainability of the insurer's business model.
The rating agency has also affirmed the BNP Paribas-owned insurer's current BBB+ rating, but the negative outlook means the rating is at risk of downgrade.
S&P said the revised outlook was prompted by continuing operating losses at the UK-based insurer over the past few years.
The agency said Pinnacle's diversification from its core business of creditor insurance into writing home and motor through managing general agencies (MGAs) has been unprofitable.
In addition, the creditor insurance business continues to see a decline in premiums.
'Lack of clarity'
S&P said: "The outlook revision reflects our uncertainty regarding PIC's ability to achieve a sustainable business model over the next 12 to 18 months.
"We also consider that the future scale of PIC's business remains unclear because the poor profitability of the MGA contracts leads us to question whether they will be renewed.
"If management is unable to establish a sustainable business base for the firm, we could revise our view of its competitive position downward to weak from less than adequate."
The agency also highlighted "management's lack of clarity around the business strategy and the future sustainability of its business lines, and consequently its role in the BNP Paribas group."
'Poor' profitability
S&P said Pinnacle's profitability has been "poor", with a five-year average combined operating ratio of 139% between 2010 and 2014.
The MGA household business made a loss of £6.7m in 2014 as a result of weather claims, and the motor book made a loss of £3.8m.
Downgrade threat
S&P said it would lower Pinnacle's ratings if the insurer's management is unable to move towards establishing a "sustainable and profitable" business model over the next 12 to 18 months.
The agency could also cut the rating if it considers that Pinnacle has become strategically less important to BNP Paribas.
The outlook will be revised to stable if S&P sees management beginning to develop a sustainable business strategy.