Market's finance director warns of pricing pressure as five business lines report CORs over 100%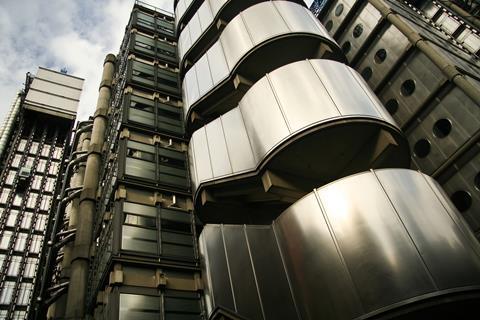 Lloyd's first-half results contained worrying signs about the impact of rate reductions on future profitability despite being positive overall, finance director John Parry has said.
While hailing the market's first half profit of £1.2bn and 89.5% combined operating ratio (COR) as "pretty solid", he noted that five of the market's seven business lines reported accident-year CORs, which exclude reserve releases, above 100% (see graph).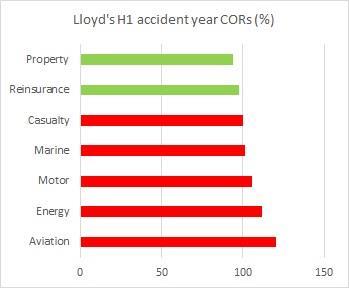 He blamed the high CORs mainly on price reductions. Rates fell by an average of 5% on a risk-adjusted basis across all lines in the first half of 2015, and Parry said that two classes in particular ­– property treaty and energy – suffered bigger falls than this average.
Speaking to journalists about the results yesterday, Parry said: "We are reporting pretty solid results for the first six months of the year, so that rear view looks fine.
"But there are strong notes of caution in our accounts and in these remarks regarding the pressure that is on pricing in the environment going forward."
He added: "We are sounding a lot of notes of caution about these results and the future because in a period of low catastrophe activity, the combined ratios are getting close to 100%."
Parry also said that the 5% rate drop Lloyd's saw in the first half was "not the first" and that it had been a continuing trend.
He said: "The heightened interest in where prices and conditions are going, and how agile businesses can be to find bits of business that have got [profit] margin, is going to continue intensely."
Reserve releases
On a positive note, Parry said that Lloyd's syndicates had factored the price drops into their business plans.
He said: "We are aware that prices are reducing but the market is also advising us that this is in line with plan and they are achieving the rate that their business plans expected to."
He also pointed out that CORs in all classes of business had benefited from prior-year reserve releases.
Overall, Lloyd's released £800m of reserves in the first half, which shaved eight percentage points from the COR. Parry said that while similar levels of releases could not be guaranteed in the future, underwriters continue to reserve prudently.
He said: "For 10 years now we have had significant reserve releases, and while you can't plan that they will continue at this level, we are comfortable that systemically there is prudence built in to initial business plans that enable a trend of reserve releases to come in."