Retail boss had still not received FCA approval for the role more than a year after joining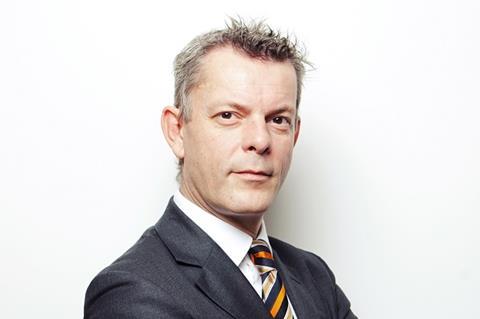 Arthur J Gallagher UK retail chief executive Stuart Reid is leaving the company after waiting more than a year to get FCA approval for his role, Insurance Times can reveal.
He has been replaced by Michael Rea. Rea has been in charge of the UK retail business on an interim basis since 23 June in addition to his duties as Gallagher International chief operating officer.
Insurance Times understands that the parting is amicable, and that the decision was reached mutually.
Reid, previously executive chairman at rival broker Bluefin, joined Gallagher on 12 October 2015. But the FCA had yet to approve him more than a year after his appointment. He is listed as 'inactive' on the Financial Services Register.
Gallagher first announced Reid's appointment as UK retail chief executive in April 2015.
Gallagher said in a statement: "We are sorry to see Stuart Reid go and would like to thank him for his energy, his counsel and for the valuable contribution he has made to the business as a member of the IB Executive Committee and wish him all the very best for the future."
Gallagher International chief executive Grahame Chilton said: "We have a fantastic UK retail business made up of a franchise of regional branches that are committed to delivering great customer outcomes. During the time that Stuart has been working with the team we have reorganised the business more directly around our core groups of customers and seen both organic growth and improved profitability."
He added: "As chief executive of UK retail, Michael brings important continuity to our regional network and management team, along with the strong leadership we need to take our UK Retail business into its next phase of strategic growth."
Rea took over the responsibility of the UK retail business from Gallagher International chairman Tom Gallagher in June. The last permanent UK retail chief at Gallagher was Janice Deakin, now broking chief executive at rival firm Towergate.
Rea will continue to be Gallagher International's chief operating officer, but the company will be hiring a senior operations director to take on some of Rea's responsibilities.
Reid has been a force in the UK broking market in recent years. Before becoming executive chairman at Bluefin in July 2013, he was its chief executive. He was co-founder of Stuart Alexander, one of the clutch of brokers that insurer AXA bought in 2007 to form the core of Bluefin, along with Layton Blackham and Smart & Cook.
His exit from Bluefin, at the same time as chief executive Mike Bruce, shocked the market.
His year at Gallagher has been marked by an uncharacteristic quietness. While at Bluefin Reid was an outspoken advocate of both his own company and the broking market and could often be found opining on key market issues.
He was deputy chairman of Biba until May 2015 and is the current chair of the Chartered Insurance Institute's broking faculty board.