Industry encouraged to show tangible results in their entries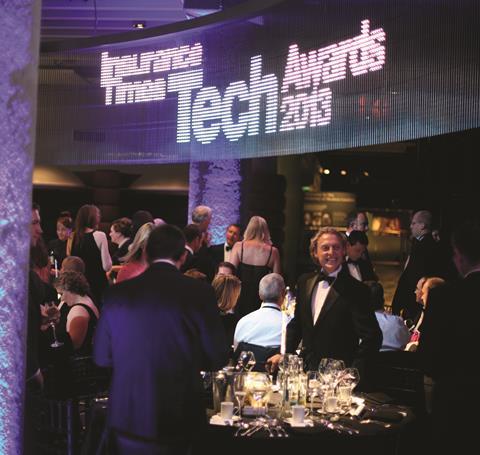 There are only four days left to enter the 2014 Insurance Times TechAwards, with this year's deadline for entries on Monday 30 June.
The UK general insurance industry can enter up to 10 awards, which have been split into insurer, broker or whole-of-industry categories. Together the awards aim to recognise the key technical specialists and decision makers who are harnessing the latest innovations to deliver improved performance and outstanding customer service.
The winners will be announced at a special awards evening on 25 September at the Bloomsbury Ballroom in London.
But before then, a panel of industry experts will whittle down the entrants to a shortlist of finalists that will each present their entry before the judging panel.
This year's judging panel comprises of:
Paul Heybourne, global innovation lead, Aviva Group
Stuart Reid, executive chairman, Bluefin
Tony Cassin-Scott, IT director, BUPA
Michael Muzio, chief executive, Now4cover
Dominic Clayden, claims director, QBE European Operations
Kay Martin, chief marketing officer, Zurich
Insurance Times editor Saxon East said: "Winning a TechAward is an outstanding achievement and a great opportunity for firms to have their industry-leading developments recognised. We encourage entrants to demonstrate the tangible results of their initiatives so our independent judging panel can really appreciate their impact and benefit."
2014 award categories
Click here to go to the TechAwards website and submit your entry.
Insurer awards
Best Use of Technology to Improve the Broker Experience
Technology Innovation of the Year - Insurer
Most Innovative Use of Data - Insurer
CIO/CTO of the Year
Broker awards
Most Innovative Use of Data - Broker
Technology Innovation of the Year - Broker
Further awards
Technology Partnership of the Year
Best Use of Technology to Improve the End-client Experience
Best Use of Social Media
Telematics Initiative of the Year