The Backchat Insider cheers on the boxing bruisers from the likes of Lockton and Inter Hannover, from the safety of his armchair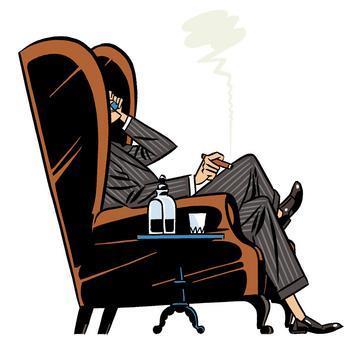 To view the Backchat Market Matrix in full, click on the pdf, right.
Double trouble
There are a lot of workaholics in the industry, but Bluefin chief operating officer Mike Bruce surely tops the pile. Mike supposedly puts in such long hours that his working week is effectively twice as long as the average mortal's. He commonly gets up at 4am to start work - roughly the same time that Bluefin chief executive Stuart Reid is rumoured to get home after a good night out.
Next stop, Question Time …
My chum Nick Starling has a useful metric for judging the degree of media interest in the general insurance industry. In years past, the ABI general insurance and health director observed, his appearances on Radio 4's Today programme had been limited to the business slot. But, this year - with referral fees hitting the headlines - he has been toe-to-toe with the show's chief inquisitor, John Humphrys, instead.
Ready to rumble?
The London market may not see many punch-ups, but it seems Markel is keen to change that. The insurer is sponsoring a boxing event that will see fighters from its own offices as well as Tysers, Lockton, Marketform, Inter Hannover, HCC Specialty and Chesterfield Group pull on gloves for charity. The boxers have been training in the east London gym that honed the skills of heavyweight champ Frank Bruno. Let's hope the insurance bods can confine their fighting to the ring.
Horsing around
I was being chauffeured down Horse Guards Parade last week when I saw a pile of crushed cars. Being an insurance man, my first instinct was to make a few calls to find out which unfortunate insurers were going to cop it. Apparently, though, it was a stunt organised by the Met to draw attention to their recent crackdown on uninsured driving. I wish the police luck - they'll need it to survive the ear-bashing they'll get if an uninsured driver dents my Bentley on their watch.
Cashing in
Remember the one about Sebastian Marsh? To refresh your memories, Sebastian left Miller Insurance earlier this year after a bawdy email exchange between himself and a friend about a young blonde made headlines around the world. Apparently this is now holding back his career in the Square Mile, so he has decided to abandon financial services and take a different tack. His latest venture? A dating company. Let's hope he keeps things more discreet this time.
Hot on the trail
I read something in the newspapers the other day that sounded like it came straight out of an old episode of The Sweeney. A Liverpool-based insurance fraudster was jailed for setting fire to his own warehouse after barbeques were found in the rubble, along with clear evidence that the warehouse owner had bought matches and a bottle of white spirit. It wouldn't have taken Regan and Carter long to sort that one out.
Each to their own
The number crunchers were getting hot under the collar at the launch of the Actuarial Profession's third-party working group last week. Towers Watson head of non-life insurance Karl Murphy, who was presenting the group's work on periodic payment orders, described the findings as "very sexy stuff". His fellow senior Towers Watson insider Duncan Anderson, who chairs the AP's general insurance committee, mused that maybe they were - for actuaries.