Unnamed director's pay rockets to £2.4m, dwarfing rivals' remuneration packages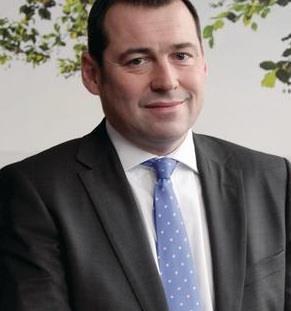 The total pay of the highest paid director at Towergate shot up by 186% to £2.4m last year from £846,742 in 2010, according to the company's accounts.
This comes in the week that 99.4% of Royal Bank of Scotland shareholders voted to approve the taxpayer-backed bank's directors' pay, including that of Direct Line Group chief executive Paul Geddes.
Towergate's 2011 annual report reveals that total director pay climbed to £4.2m from £1.9m. The accounts do not reveal who the highest paid director is.
Among the top directors are chief executive Mark Hodges, who quit as Aviva UK boss in September to take on the top job at Towergate.
Founder and non-executive deputy chairman Peter Cullum stepped aside last year following a £200m capital injection from private equity firm Advent in return for a 40% stake in the business.
Other senior figures include non-executive chairman Andrew Lyons, who is also deputy chairman of private motor insurer Admiral.
Rival consolidators
Towergate, which is the largest consolidator in turnover and income, offers director remuneration that dwarfs that of its rival consolidators.
For example, Giles' highest paid director was awarded £345,000 last year compared to £265,000 in 2010, while Oval's highest paid director received £110,000 in 2011 versus £99,000 in 2010. Total director pay at Oval more than doubled to £399,000 last year from £167,000 in 2010.
Jelf awarded its group chief executive Alex Alway £360,000 in total pay for 2011, up from £248,000 in 2010.
Meanwhile, RBS bank has this week voted through the remuneration of Direct Line Group chief executive Paul Geddes, who had his pay frozen in February.
The insurer boss was set to receive a pay-out worth up to £1.9m if he hit performance targets, as reported in Insurance Times in March last year.
Pass notes: Directors' pay
How do insurance companies and brokers compare?
In the financial services sector the banking industry's top bosses rake in the most money based on bonuses, but chief executives at US insurance counterparts Marsh & McLennan Companies, Aon and Willis all pocketed multi-million pay packets last year.
Will more firms change their pay strategies in light of shareholder revolts?
Aviva was the first insurer to publicly apologise to shareholders for not fully reflecting their views on remuneration and has vowed to consult its largest investors in the future. Other publicly listed companies are likely to follow suit.