The Knowledge: Flood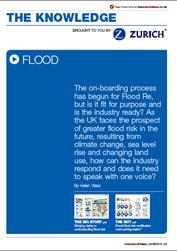 With Flood Re due to come into force in April, is it fit for purpose and is the industry ready?
Read the full issue of this month's Knowledge here.
Join the debate in our new LinkedIn specialist discussion forums
Stay informed. The latest news direct to your inbox.