Environmental Agency say around six properties have already been flooded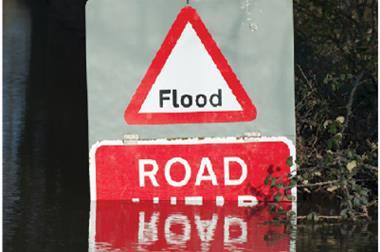 Heavy rain caused flooding across northern England this weekend and looks set to continue, with up to 1,600 homes at risk.
Some areas of Yorkshire and Cumbria were worst hit, with rivers in both areas bursting their banks.
The Environmental Agency warned that more flooding could occur, with flood risk duty manager Neil Davies saying: "Further heavy, persistent rain is expected into Monday and river levels remain extremely high and are continuing to rise in places."
So far, around six properties in the Cumbrian town of Kendal have been severely flooded.
Warnings are also out for parts of Wales and Lancashire.