After an eventful 2011 for the insurance world, we ask industry figures what they believe the next year has in store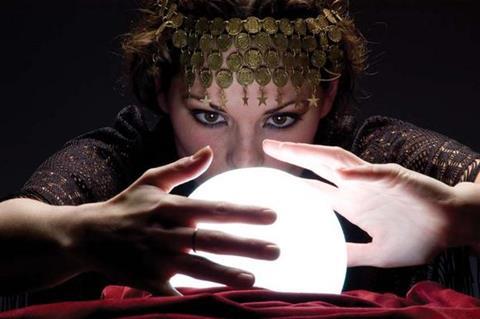 Alex Alway: Staff moves and subsidiary sales
Jelf Group chief executive Alex Alway believes that 2012 will see more movement of senior staff, insurers selling subsidiaries and increased consolidation.
"I think we are likely to see reshuffles in one or two of the big insurers. And, as new chief executives of some of the big brokers get to grips with the business, then we are going to see people movement in those areas as well," he says.
"On the broking side, we will see some movement of distressed assets. And I think we will see movement of subsidiaries of insurers: they may decide they are peripheral as Solvency II starts to take a grip.
"I don't see much on the mergers and acquisitions front in terms of medium-sized and regional brokers. They will buy, but we won't see them being bought. I still think overall we will see a consolidation of the sector continue."
Stuart Reid: Tough times and consolidation
Bluefin chief executive Stuart Reid believes this year will bring continued difficult conditions for UK and international brokers, more consolidation and stricter regulation.
"Hard times will continue in terms of rates from insurers, clients downsizing and reducing covers, and intense competition between brokers of all sizes," he says. "Few brokers will find increasing their profitability easy. It could be the year of consolidation among the consolidators.
"I also think the number of brokers will continue to decrease, and the pace will quicken. I would suggest the net number of 4,000 will come down this year – I think it will come down significantly.
"The situation in Europe may have an adverse effect to the large international brokers, of such significance that they may look to buy UK retail brokers in an attempt to alleviate that situation.
"Finally, a much more intrusive regulatory regime will be coming, if it hasn't already arrived."
Keith Morris: Rises in motor profits, claims and telematics
Sabre Insurance chairman Keith Morris predicts a more widespread underwriting profit in motor, a rise in personal injury claims and a big uptake of telematics technology among drivers.
"There was some flattening in [motor] rate rises at the end of last year, and quite a lot of companies will move into an underwriting profit, but until the Jackson Review reforms are implemented there's every chance that personal injury claims will continue to increase," Morris says. "Rate increases are required next year and I predict there will be a decent double-digit rise."
"There's a lot of uncertainty about the timing of the reforms, so they are not going to have an impact this year. But the following year I anticipate there will be a fall.
"The EU's gender directive is going to have a big impact, however, and we will see a big growth in telematics.
"The OFT's report on the motor insurance market will totally exonerate insurers, but not the credit hire operators, which hopefully should lead to a nice point where costs come down."
Phillip Hodson: Hope for brokers
Oval chief executive Phililp Hodson says that brokers can expect a better year than expected.
"It will be a slightly better year than people predict. Last year was not quite as bad as people feared," he explains.
"There's still too much capacity and too many brokers, but nonetheless we've got the feeling throughout the UK that a lot of our companies were doing marginally better.
"Yes, you're going to suffer the odd liquidation, but an awful lot have done a bit better. As a result, we've got good retention and good stability.
"Is it a market where you are going to grow rapidly? Of course not, but one can make a slight positive upward movement."
What issues do you think the industry will face in 2012? Add your thoughts to the comments, below.