ABI and BA lock horns over claims advice on airline's website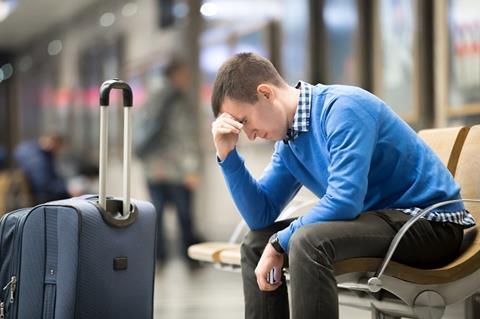 The ABI has hit out at British Airways' advice to customers to claim on their travel insurance in the first instance for non-flight travel disruption expenses related to the airline's recent computer outage.
The insurance trade body has accused the airline of passing those seeking compensation for bank holiday weekend flight cancellations "from pillar to post".
In its online claim form, BA is telling customers trying to claim for travel disruption expenses: "You should make a claim with your travel insurer in the first instance. If you have expenses that either you were not successful in claiming or which are not covered by your policy, you may claim for only these expenses in the form below."
But the ABI said: "People affected by the disruption should be able to claim compensation and refunds for any expenses as simply as possible, not be passed from pillar to post. EU flight compensation regulations set out that airline operators should provide compensation to passengers that suffer long delays or cancellations.
"Those affected should seek compensation, and any refunds of expenses, in the first instance from British Airways. Any cover available under travel insurance will usually kick in only if compensation is not available from any other source."
BA told the Financial Times, which first reported the story, that it would update the language of its online claim form, but the airline has yet to do so.
A BA spokesperson told Insurance Times: "We have been encouraging customers that were affected by this weekend's events to submit claims for their expenses, including those beyond flights, so that we can compensate them.
"We have created a dedicated page on ba.com providing customers with additional information on how to make a claim.
"We will be updating the wording on the claims page to ensure our customers have clear information."
The ABI and BA claims battle was sparked after BA suffered a three-day outage to its computer systems, over the bank holiday weekend, causing it to cancel flights. The disruption affected 75,000 passengers.