Carpenters director Donna Scully says lessons should be learnt from travel claims fraud 'epidemic' before loophoples in whiplash bill are taken advantage of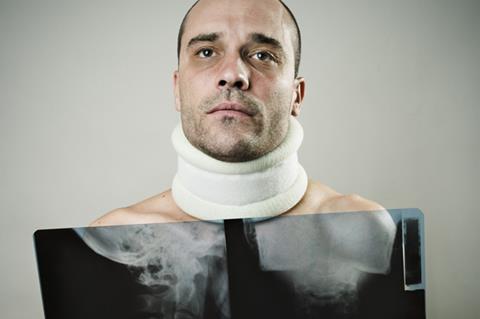 Anyone doubting the ability of the claims management sector to identify loopholes and turn them into profitable opportunities in a badly regulated environment need only to look at the explosion in holiday sickness claims that has occurred in recent times.
There have never been more dodgy holiday tummies, apparently.
There have always been genuine holiday sickness and accident claims, but there has been a mushrooming in the number of recent sickness claims made by British holidaymakers, particularly in Spain.
As we approach the summer holiday season, an increasing numbers of claims management companies (CMCs), clearly assisted by some dodgy lawyers, are heading to the sun, handing out cards and leaflets in restaurants, using advertising and other more aggressive marketing methods to encourage holidaying Brits that there is fast and easy money to be made.
The Association of British Travel Agents (ABTA), tour operators, the Claims Management Regulator, the Solicitors Regulation Authority and the Foreign and Commonwealth Office are now alert to the problem and are apparently working together to try and resolve the problem.
I wish the regulators well, but unfortunately it all sounds a bit too uncomfortably familiar.
It demonstrates the many dangers of creating a rushed, flawed regulatory environment and then trying to solve the problem after it has already become an issue.
It once again shows the abilities of a wily and opportunistic claims management sector to adapt and exploit loopholes to their financial advantage.
Yet, this is precisely what has been proposed by the Government in its whiplash bill reforms.
The proposed regulatory and financial structure set out by Ministry of Justice (MoJ) will mean that there will be a proliferation of CMCs in the UK claims market.
In a post-reform market, they will encourage claims - increasing the risk of a fraudulent claim being pursued – and take a significant proportion of your customer's damages plus other commissions from credit hire, credit repair and rehab for their trouble. When will we learn the lessons of the past?
With the legislation having been put on ice until after the general election, we still have an opportunity to do something about this and think through the potential consequences of what is being proposed.
It is still not too late to avoid a myriad of problems that will have been foreseen and avoidable.