Nearly half of Britons contacted about claims in past week, survey shows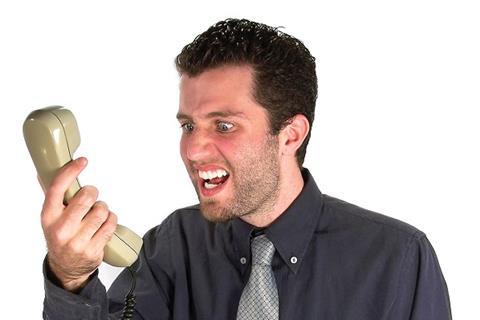 The ABI has called for a clampdown on rogue claims management companies, citing a survey showing that nearly half of Britons surveyed said they have been contacted by one of these companies within the past week.
"The public continue to be plagued by nuisance calls or texts from companies encouraging them to claim for compensation, such as for personal injury," the ABI said, "despite measures aimed at curbing their activities."
In an ABI-commissioned survey, 83% of people said they have been contacted by a claims management company encouraging them to claim for compensation, including for personal injury following a road traffic accident and for mis-sold payment protection insurance.
49% said they had been contacted within the last week.
The speculative nature of the calls is highlighted by the fact that 92% of people who were contacted said that the contact had no relevance to any event or product that they held.
The survey also found that 83%felt it was unacceptable to be contacted by claims management companies without their consent.
The ABI is due to discuss the survey at a conference today, and said it will consider what further steps are needed to tackle the problem.
"These shocking findings show that, despite recent reforms, the UK's compensation culture is alive and well and continues to thrive. For too long, too many people have been plagued by these nuisance calls and action is needed to clamp down on them. The industry fully supports genuine claimants receiving compensation in a timely and proportionate manner, which is why we have campaigned for the changes to our civil litigation system," said James Dalton, the ABI's director of general insurance policy.
"But the continued behaviour of some claims management companies encourages fraudulent and frivolous claims that push up the costs of insurance for honest customers. We will be working with the Government in their review of the claims management sector to ensure that this day-to-day nuisance is tackled once and for all."
Any business that offers claims management services in England and Wales must be authorised by the Ministry of Justice's Claims Management Regulator.