Recent hire Keith Jackson to help new MGA pursue business in Scotland and north of England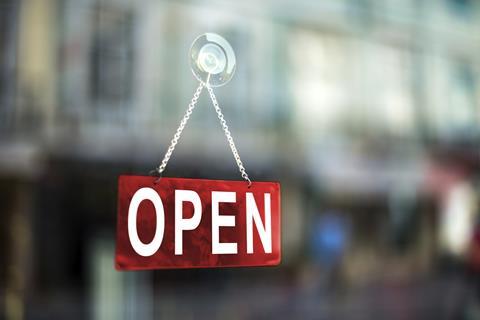 New underwriting agency Accelerate is eyeing "lots of other opportunities" after signing its first deal with sports insurance broker JRW, according to managing director Scott Brown.
This includes working with JRW on further projects and also developing an e-traded non-standard commercial combined product.
The company is also planning further hires after former Brightside capacity director and one-time Towergate Underwriting commercial director Keith Jackson joined the business on 11 January.
Brown told Insurance Times: "We are in discussions about developing more products with JRW, potentially in the non-sports arena as well.
"We are developing more of a partnership with them rather than just this individual deal and have quite a few things in the pipeline that we are interested in doing. I'm very hopeful they are going to be a great partner for us."
He added that outside the work with JRW, Accelerate is working on non-standard commercial combined business that can be transacted on systems.
Brown said: "We have found ways in which we can do that successfully. In addition we have got lots of other opportunities on the go. There are four or five other things that we are looking to do."
He added that the company was also progressing with the development of its own e-trade system, Accelerator, which will be used for future deals where the broker needs Accelerate to provide the system in addition to the underwriting capacity.
Brown also expects more business to come as a result of Jackson joining the business.
Brown said: "I was looking for somebody based further north to work with the brokers we know up there and Keith fitted the bill. We have worked together on and off for 22 years.
"We have been looking at doing something together since we went our separate ways after Towergate. I'm delighted to have him."
Now Jackson is in place, Accelerate is looking for an underwriter to support product development manager Alex Royce and underwriting director Kevin Donoghue.
Brown said: "The plan is by the end of the year we will probably have eight or nine of us. We will be continually adding to and building the team as we grow."