Meanwhile, rival Giles's group MD Sarah Lyons exits amid contract 'issues'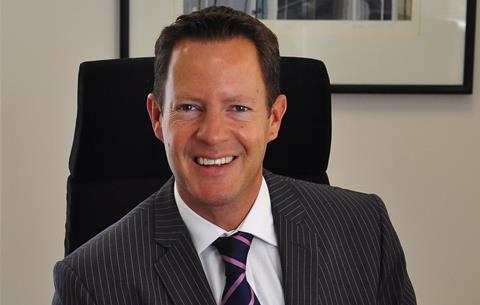 For Insurance Times's 'we say', click here.
Oval will put acquisitions on hold for the next six to 12 months to concentrate on organic growth, according to recently appointed chief executive Peter Blanc.
Blanc was previously deputy to outgoing chief executive Phillip Hodson, now non-executive director.
Blanc said: "We are moving Oval from being a consolidator into a properly organically growing broker."
The consolidator will focus on better integrating its current brokers, Blanc said. This will include increasing profitability, rolling out Acturis software to all Oval acquisitions and improving placement, customer service and retention, he said.
Blanc said he would reveal details of organic growth targets in the coming weeks.
Hodson's main role now will be to help Oval with further acquisitions. Blanc said: "Once I sort out the company to my satisfaction and the results are going in the right
direction, when we get back on the acquisition trail will be where Phillip's skill comes in.
"Unlike a lot of our competitors, the vast majority of acquisitions that Oval made turned out to be good ones.
"We might not have been the best at integrating them, we might not have been the best at extracting value from them, but as far as picking the right companies were
concerned, Phillip was top drawer."
Jeff has time for one last big job in the business, and I've no doubt at all he'll pop up somewhere pretty high profile."

Peter Blanc, Oval
Oval would not look to float for at least two years, Blanc said.
He said: "That's not where we're at. We're in a really strong place, and over the next couple of years we can significantly pay down our debts, get the company firing on all cylinders and move from there."
Hodson appointed Rothschild to advise on the deal and previously pegged 2012 as a flotation date, before moving that to 2015 and then playing down the float.
A sale was also unlikely owing to the low prices on offer, Blanc added. "It's like you've got a lovely house, you're just putting in the bathroom, putting in the fitted kitchen, getting it sorted, and then selling it at the bottom of the market."
Executive director Jeff Herdman has left Oval as part of the changes.
Blanc said: "Jeff has time for one last big job in the business, and I've no doubt at all he'll pop up somewhere pretty high profile, but I don't think he's got any plans at the moment."
In further changes, Antony Pinsent is also retiring from the board after eight years. He helped to launch Oval in 2003.
Billy Johnson is stepping up to the position of head of financial services, reporting to Steven Mitchell, who will become chairman of financial services. Ian Story will remain as group finance director.
Hodson said: "Ian and Peter will drive the business day to day. Steven and I will do a bit of old-man mentoring and try to make sure we maintain the culture of Oval."
Blanc said he was happy with the new team, but added that Oval wanted to sign up two more non-executive directors.
In its last published accounts for the year ending May 2011, Oval's EBITDA was down 7% to £15.3m for the year ending May 2011 (2010: £16.5m).
Meanwhile at Giles, group managing director Sarah Lyons has left the company while "certain contractual issues" are addressed.
"Sarah Lyons has been an important and valued member of the Giles team for four-and-a-half years," a spokesman told Insurance Times. "She is currently on leave while the company and Sarah address certain contractual issues."
The spokesman declined to comment further on Lyons' future with the firm.
We say …
● Oval has a small group of rebel shareholders that is keen to see the broker float so they can cash in. How easy will it be to appease this group as the planned flotation date keep getting put back?
● New boss Peter Blanc has said Oval will not consider selling, certainly not until acquisition prices pick up. When could this be?
● Jeff Herdman is a well-known face in the market. Where would be a good fit for the outgoing executive director?