New in-house underwriter performs 'ahead of expectations' as AA broking profit falls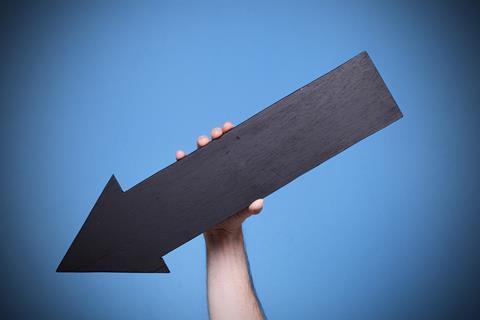 The AA's insurance broking unit saw its profit drop by 2.6% in its most recent financial year thanks to higher marketing spend on aggregators and a smaller contribution from the home services business.
The unit's revenues were also flat as falls in home services and core insurance revenue offset growth in financial services. But the AA said the reported results masked the headway it had made in the division and said its new in-house underwriting business had performed "ahead of expectations".
AA broking profit
AA Insurance Services reported trading earnings before interest, tax, depreciation and amortisation (EBITDA) of £76m in the year to 31 January 2017, down from £78m in the previous financial year.
Revenue was flat at £131m, while the trading EBITDA margin fell by 1.5 percentage points to 88% from 59.5%.
Policies in force fell by 9.4% to 1.88 million from 2.07 million, which the AA said was largely driven by a "planned decline" in travel insurance.
The company said the decline in home services business was caused by focusing on profitability rather than volume, suggesting it has turned away some unprofitable business in that line.
'Ahead of expectations'
The AA said the flat revenue and falling po0licy numbers masked the first growth in motor policy numbers since 2008.
It said the motor business had benefited in part from the launch of the AA's new in-house underwriting business in January 2016, which now sits on AA Insurance Services' panel alongside other insurers.
It said the underwriting business had performed "ahead of expectations", underwriting 115,000 motor policies. The underwriting unit is targeting 250,000 policies over the next few years.
However the underwriting business made a trading loss of £1m in the year.