AIG third quarter results show company is not making progress, say analysts
AIG posted a net loss of $1.26bn for the third quarter, triggering analysts to say not enough progress is being made.
AIG was hit by a string of catastrophes, but analysts feel that chief executive Brian Duperreault has not done enough.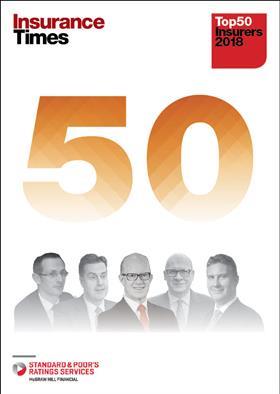 Subscribers read more
Click here for 2018 Top 50 Insurers
"The third quarter results do not suggest progress in and of themselves," Sandler O'Neill analyst Paul Newsome said in an interview, according to Reuters.
Underwriting profits in commercial property and casualty had not shown enough progress, even if the loss ratio was better, he said.
AIG has eaten through around $700m of its $750m reinsurance programme following the mudslides, Hurricane Florence and loss estimates from Hurricane Michael.
Combined ratio was 124.4%. The adjusted pretax loss from the general insurance business fell 72% to $825 million.
Speaking on the Q3 analyst call, AIG chief financial officer Sid Sankaran said that the recent catastrophes "place us close to attaching on our North American catastrophe aggregate program". He said AIG was already attached on its "severe loss cover," so "this reduces the risk of volatility in the fourth quarter."
This is the second time in recent months AIG has disappionted, with the shares falling in May, as Duperreault struggles to turn the businsss around.
But while there was some disappointment in the Q3 figures, other analysts were more optimistic.
Brian Meredith, managing director of UBS, said: "Despite the earnings miss, we expect a modestly positive reaction to the results, particularly in light of the stock performance coming into results.
"Our thesis on the share remains intact, and we expect to see much more progress towards achieving an underwriting profit in general insurance in 4Q18."