Aviva's former director of strategic partnerships heads to rival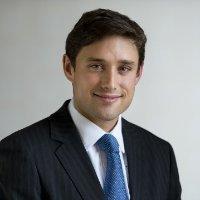 AIG UK has hired former Aviva executive Adam Winslow as distribution director.
He will start in his new role on 14 January. He will report to AIG UK managing director Nicolas Aubert and Europe country operations and distribution managing director Anthony Baldwin.
At Aviva, Baldwin was director of strategic partnerships. He previously worked for AGF Asset Management in Paris (now re-branded as Allianz) and Fusion Outsourcing Services in Cape Town before joining Aviva in 2006.
Aubert said: "Our goal is to be the most valued insurer in the UK in our chosen markets by 2015 and, to achieve this, we need to establish stronger and deeper relationships with our brokers and clients. Adam's skills and experience will be invaluable in helping us to achieve this across our distribution network."
Winslow added: "This is fantastic time to be joining AIG. The return of the AIG brand following its repayment of the support received from the US government shows that it is a force to be reckoned with. I'm looking forward to joining the UK team and the challenges ahead."