Increase comes despite $1.8bn fourth-quarter loss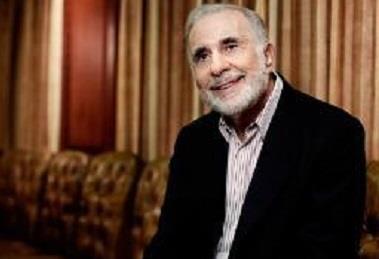 AIG shares rose 4.9% in trading on Friday after the company announced that activist investor Carl Icahn and two of his allies would get a seat on the insurer's board.
The company's share price closed at $53 (£26.5) on Friday, up from $50.52 on Thursday.
AIG announced along with its fourth-quarter results that Icahn, hedge fund manager John Paulson and Icahn Capital managing director Samuel Merksamer had been nominated to its board.
Icahn has repeatedly called for AIG to be broken up.
The insurer made a $1.8bn loss in the fourth quarter of 2015, after having top pump $3bn into reserves.
The company made a profit of $2.1bn for the full 2015 year, sharply down on the $7.5bn it made in 2014.