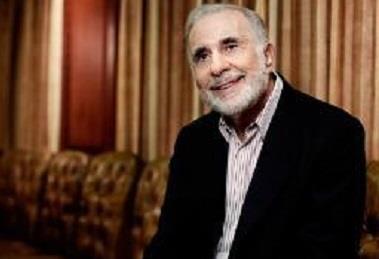 Activist investor Carl Icahn has raised his stake in AIG to 4%, putting further pressure on the insurer's board to heed his radical agenda.
Icahn raised his holding in the company by one-fifth and now owns 44.4 million shares in AIG, according to regulatory filings.
Icahn has waged a campaign since late last year for AIG to split into three separate companies - mortgage insurance, health and life insurance and general insurance, with surplus value returned to shareholders. He says this will prevent AIG being designated as "too big to fail", which would attract additional regulatory costs.
Chief executive Peter Hancock has resisted the pressure so far, but has allowed Icahn to nominate two directors to AIG's main board.