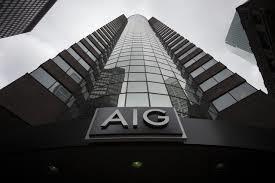 AIG is rolling out its second work experience programme for inner city students today.
The insurer wants to attract more young people to the insurance industry by giving them first-hand exposure of what it is like to work in risk and insurance.
Thirty students from four inner city London schools are participating and over 45 people from AIG will be involved.
The programme will last until 22 July.
Programme organiser Multinational head of operations Helen Brown said: "Insurance is rarely the first choice of young people who are looking for a career and, in the case of some inner city areas in London, a career in anything is not expected at all."
The scheme is supported by the Chartered Institute of Insurers (CII), the Chartered Institute of Loss adjusters (CILA), training provider Working Voices and accounting and consulting firm EY.
During the programme the CII will teach the students about how insurers assess risk around the world.
Students will also experience what it is like to manage decisions for an insurance company and see the results through a competitive simulation run by EY.
Brown added: "Following the success of the inaugural work experience programme last year, we were really keen to give another set of school children the opportunity to raise their ambitions and make an informed choice about their futures – in work or at university."