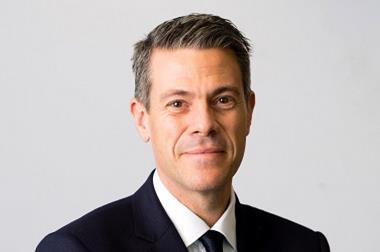 AIG UK and Europe chief executive Anthony Baldwin (pictured) and Zurich UK General Insurance chief executive Vibhu Sharma are among four new members of the ABI's board.
Also joining are Scottish Widows chief executive and Lloyds Banking Group insurance director Antonio Lorenzo and Prudential group regulatory and government relations director Julian Adams.
Three of the new appointments are replacements.
Baldwin replaces former AIG regional management and operations chief executive Seraina Maag.
Sharma replaces Zurich's Gary Shaugnessy, who left his role as UK life chief executive in January this year to become global life chief executive at the insurance group.
Adams replaces Prudential's former chief executive of UK, Europe and Africa insurance business Jacqueline Hunt, who joined Alllianz's management board in March.
ABI chairman and AXA UK group chief executive Paul Evans said: "I'm delighted to welcome Anthony, Antonio, Vibhu and Julian to the Board. Their appointments will bring both a great deal of expertise and a set of fresh perspectives to the wide range of topics on which the ABI dedicates its focus."