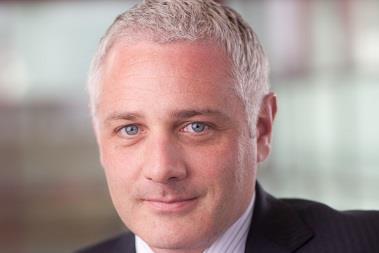 The ABI has welcomed justice minister Lord Faulks's pledge to push ahead with the government's proposed whiplash reforms.
But Faulks's comments have sparked anger from claimant lawyer lobby group Access to Justice (A2J).
At the Association of Personal Injury Lawyers (APIL) annual conference yesterday, Faulks said there would be no retreat on the proposed reforms, the Law Society Gazette reported.
The proposed reforms, unveiled by chancellor George Osborne in his Autumn Statement, include replacing cash compensation with treatment for minor soft-tissue injuries and increasing the threshold for claims that can be dealt with by the Small Claims Court to £5,000 from £1,000.
ABI director of general insurance policy James Dalton (pictured) said: "The insurance industry shares the government's commitment to push ahead with further personal injury reforms.
"We both have the same end goal in mind: to tackle the compensation culture once and for all by driving out exaggerated and frivolous claims to help reduce the cost of motor insurance. Any claimant lawyers who still think that the system is ripe for exploitation need to wake up and smell the coffee."
But A2J spokesman Andrew Twambley said: "What is the point of a government consultation exercise, especially on an issue as controversial as personal injury reform, when the minister has a closed mind on the matter. The minister is seemingly happy to accept the insurance industry's case at face value, when most people know there to be serious doubts about the insurance industry's data on claims incidence, fraud and insurance premiums."