Trade body responds to shelving of whiplash reform plans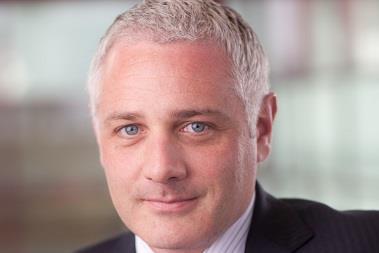 The ABI has urged the government to press ahead with planned whiplash reforms after it emerged that the proposed changes had been put on hold.
The Times reported this morning that the plans, introduced by then Chancellor of the Exchequer George Osborne in last year's Autumn Statement, had been shelved by the new government.
The plans would have abolished cash payments for minor soft-tissue injuries and raised the threshold for claims that can be dealt with by the Small Claims Court to £5,000 from £1,000.
The ABI said in a statement "The government must press ahead with its reforms to compensation for minor whiplash injuries and not cave in to the vested interests of claimant law firms."
'Disappointing'
ABI director of general insurance policy James Dalton said: "The Ministry of Justice seems to be rowing back from much needed reform to the civil justice system that will save motorists up to £50 a year on average.
"The UK has one of the most abused systems in Europe and the reforms would tackle the excesses of the compensation culture. Without action, claims management companies will continue to nuisance call and text honest motorists encouraging them to make fraudulent and exaggerated claims through claimant law firms.
"Every day of delay costs honest motorists across the UK nearly £3m. The plans are drawn up and ready to go so there is no excuse for not pushing ahead."
RSA UK and western Europe claims director Bill Paton added: "These punchy reforms came out of the Government's own Insurance Fraud Taskforce recommendations, and it is disappointing to see them delayed. We believe these changes will be the accelerator which will result in the reduction in premiums for the ordinary motorist – and they cannot come soon enough."
'Victory for common sense'
But the shelving of the plans has been welcomed by claimant lawyer lobby group Access to Justice, with spokesman Andrew Twambley calling the shelving " a victory for common sense".
He said: "There was no evidence that the reforms would work, and it was not clear whether customers would benefit in the form of lower premiums. Moreover, if passed into law, the reforms would have eroded the rights of millions of people access to gain redress for their injuries."
But Twambley added that all sides in the debate were united in their desire to get rid of cold calling, cut fraud and frivolous claims and create a more efficient claims process.
He said: "Access to Justice believes in a collaborative approach and urges insurers to take the opportunity afforded by the government's decision to have constructive dialogue with us to improve the RTA (road traffic accident) claims process.
"If the RTA claims market is dysfunctional, it is beholden on all those who work in the claims industry to collaborate and remove that dysfunction themselves."