Consultation will run until 6 January 2017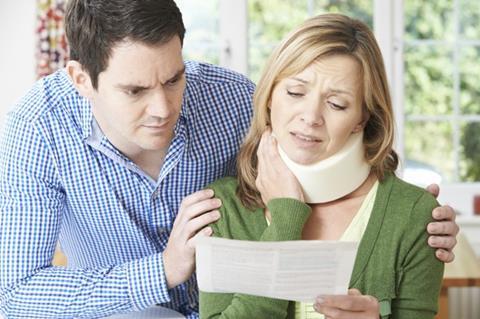 The Ministry of Justice (MoJ) has launched its whiplash consultation today.
Under the plans the government plans to scrap the right to compensation or put a cap on the amount people can claim for minor whiplash injuries.
The MoJ is also proposing to raise the limit for cases in the small claims court for all personal injury claims to £5,000 from £1,000
The consultation will run until 6 January 2017.
Capping the compensation would see the average pay-out cut from £1,850 to a maximum amount of £425, the MoJ said.
Compensation will only be paid out if a medical report is provided as proof of injury.
The proposals which were reportedly shelved last month will be welcome news to insurers. The plans are expected to reduce the high number of whiplash claims and allow insurers to cut premiums.
Insurers have pledged to pass on savings to drivers - worth a total of £1bn.
Justice Secretary Elizabeth Truss said: "For too long some have exploited a rampant compensation culture and seen whiplash claims as an easy payday, driving up costs for millions of law-abiding motorists.
"These reforms will crack down on minor, exaggerated and fraudulent claims. Insurers have promised to put the cash saved back in the pockets of the country's drivers."