Carpenters partner Donna Scully says the time has come to talk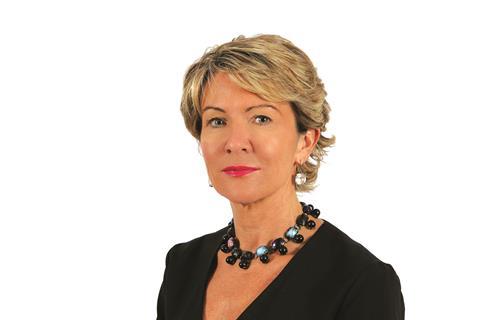 It is ironic that at a time when division and entrenched positions seem to be the order of the day nationally, if anything the opposite has been the case in the insurance industry. Whilst there have been the usual attention-grabbing headlines over the summer, in more sober discussions the theme has frequently turned to greater collaboration between insurers and solicitors.
There is a recognition of the need to protect genuine customers if the government's whiplash reforms proceed. AXA's David Williams said much the same thing in a recent article, whilst also wanting to see "action" not just words.
My concerns about the government's plans have long been clear to anyone who was interested and have met with the ABI and lots of insurers to discuss them. I agree wholeheartedly that discussions need to become more substantive. The Insurance Times roundtable sponsored by Carpenters was attended by the Ministry of Justice, the Claims Management Regulator, the ABI, BIBA, defendant lawyers, a credit hire company and insurance companies.
The MOJ made it clear that the Government's reform agenda remains the same and that the consultation on those reforms would be published shortly. The MOJ clarified that justification for the reforms was not about combating fraud. It was set out that it is not in the public interest to have representation on "minor" cases which could be dealt with by the Small Claims Court and that "minor" whiplash injuries should be limited to rehabilitation and special damages, not financial compensation. Personally I have always thought that the reforms were precisely about combating fraud.
It saddens me that the Government is deciding what is best for genuine motor insurance customers who, whilst being vehemently opposed to fraudulent claims increasing their premiums, are going to be shocked when they find out that their compulsory motor insurance cover is being limited. There appears to be little understanding of how the reforms will look post-implementation, their market impact, and who a genuine customer will turn to if they have a no-fault motor accident. I remain deeply concerned that inadequate consideration has been given to the potential for abuse by unscrupulous enablers and middle men who will step into the void.
So is a genuinely more collaborative approach still possible? I honestly do not know. There appears to be a continued appetite for both sides of the debate to explore how a fair and workable system can function for genuine people after the reforms. This is not going to be an easy task given what is being proposed. Genuine claimants will need very real protection from those who will want to encourage them to claim and take a huge cut of their damages for the privilege. I can see the potential for more fraud, more claims and no reductions in premiums at all. This is the worst of all worlds and will benefit no-one. Collaboration may in the end be necessary to deal with the mess that is about to be created.