Activist investor Icahn reportedly wants to give new chief executive a chance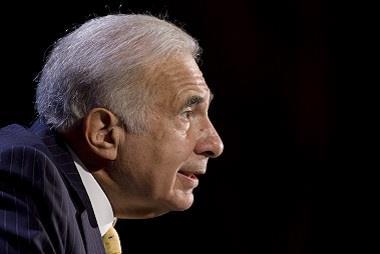 Activist investor Carl Icahn (pictured) is softening his calls for US insurance powerhouse AIG to be broken up, Bloomberg has reported.
The newswire, citing anonymous sources familiar with the matter, said Icahn wants to allow new chief executive Brian Duperreault an opportunity to improve the company's return on equity.
Since taking the helm of AIG from former chief executive Peter Hancock, Duperreault has signalled that he wants to take AIG in a new direction.
Icahn has been calling for a break-up of AIG into its constituent parts of life, non-life and mortgage insurance since October 2015, arguing that the company is "too big to succeed".