Poor profit to put pressure on AIG management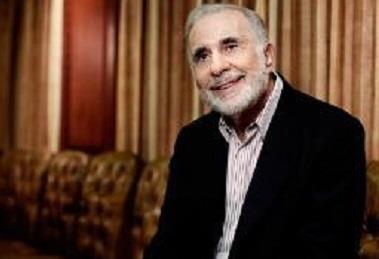 AIG is set tomorrow to report its lowest second quarter profit since it was bailed out by the US government in 2008, the Financial Times reported.
The poor results will put further pressure on chief executive Peter Hancock to break up the group.
Hancock is under fire from rebel shareholders led by corporate raider Carl Icahn (pictured).
Investment analysts have cut their earnings estimates for the US group by a third over the past year, the FT said. Profits are expected to be hit by the effect of historically low interest rates on investment income.
Analysts expect AIG to report adjusted net income of $1.09bn for the second quarter, down 40% from a year ago, and its poorest second quarter performance for eight years.
Since Icahn began his campaign last Autumn, AIG has disposed of its aircraft leasing and consuer finance business and sold more than $90bn worth of assets, halving the group's workforce.