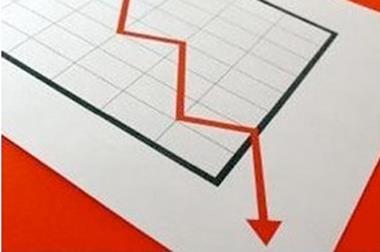 The insurance industry cannot survive indefinitely on flat or shrinking rates, minimal investment income and low levels of natural growth in the market, a panel of leading insurance experts at Airmic have said.
During the debate, QBE Euopean Operations chief executive Richard Pryce also questioned how long investors would continue to invest in an "inefficient" market if the rates continued at the current level, adding that the implications could be more consolidation and less insurers on the market.
Pryce said: "As an industry we are defying gravity at the moment and it is an unnatural environment, because we are still generating reasonable returns because the risk free rate is so low.
"The insurance industry is struggling to throw out a 10% return on equity (ROE) at the moment. A few years ago most investors would not have gone near the insurance industry with a 10% ROE.
"The reason they are doing it is because they are not getting any returns from banks. The risk free rate is so low so you are getting a misallocation of capital and we have sort of been protected by that, but investors are not going to carry on in the industry with a 10% ROE."
XL Catlin executive vice-president Paul Jardine said matters were unlikely to get better because the industry was failing to attack the cost of delivering insurance products to clients.
"We do not have new technology and we have the wrong structures for the future.
"A lot of our business will be standardised, high volume lower margin and we have to find more efficient ways of delivering those products to our clients, which means we will have fewer bespoke underwriters and more portfolio management.
"That is a fundamental shift we are going to see in the industry. In the mature insurance market, the only avenue that insurers have once they have cut cost is to innovate around product and that is new products, because that is where you can get paid for the risk you are taking on and make better margins."
He also criticised the lack of investment the industry had made into claims.
Jardine said: "One the claims side we have underinvested as an industry in claims talent. If you look at the London market and Lloyd's market what you see is a generational gap in terms of claims talent.
"We need people who understand what technology is, what it can do, what it can enable and facilitate. We need people that have different skills."