The insurer has also increased premiums in motor ahead of claims inflation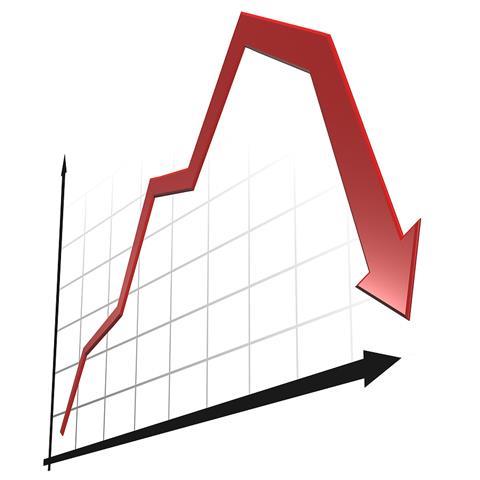 Allianz UK has taken corrective action in personal lines private car and increased premiums well ahead of claims inflation, the third quarter results for 2015 have revealed.
The insurer said it expected to see the full effects of actions taken next year.
Allianz UK reported today it made an operating profit of £102.8 in the first nine months of 2015, down 12.3% on the £117.2m it made in the same period last year.
Factoring in the impact of the expense of a quota share agreement with Allianz Re this reduced the operating profit by a further £11.1m to £91.7m.
The quota share agreement is designed to free up capital to support Allianz UK's growth strategy and optimise its capital structure ahead of the introduction of Solvency II next year. The quota share protection will cover Allianz UK's entire book of business.
Underwriting performance deterioration slightly, mainly due to the performance of the personal lines book, with the combined operating ratio (COR) increasing by 1 percentage point to 97.9% (2014: 96.9%).
The decline in profitability came despite a 2.7% increase in gross written premium (GWP) to £1.68bn (2014: £1.64bn).
Personal lines
In personal lines the insurer saw a continued deterioration in its COR, which rose by 2.5 percentage points to 102.7% in 2015 from 100.2% in 2014.
GWP grew by 2.9% to £861m from £837m, helped by strong financial performances being delivered by Petplan and by Allianz Legal Protection.
Allianz UK chief executive Jon Dye said: "We have taken corrective action in retail private car and increased premiums well ahead of claims inflation but it will be next year before the full effects of this measure show through in our results."
Commercial lines
In commercial lines the COR rose by a marginal 0.1 percentage point in the first nine months of 2015 to 94.3% compared with 94.2% in 2014.
GWP grew by 2.3% to £824m from £804m in the same period.
Allianz said that the absence of weather claims had increased the competitive intensity of the commercial market, but added the engineering business was delivering good results, as a result of employing more trained engineers and enhancing its pricing and segmentation capability.
Dye added: "Achieving GWP growth of 2.3% and a COR of 94.3% in this environment demonstrates the disciplined and long-term approach to pricing shown by our underwriters."
Despite the overall profit drop, Dye said: "I am pleased to report that Allianz has maintained its long- term delivery of profitable growth despite intensive competition in key markets.
"Premium growth at 2.7% coupled with a Combined Operating Ratio of 97.9%, is a steady level of performance.
Allianz UK nine-month 2015 results
| | 9 month 2015 | 9 month 2014 | change |
| --- | --- | --- | --- |
| Overall | | | |
| Gross written premium (£m) | 1,685 | 1,641 | 2.7 |
| Operating profit (£m) | 102.8 | 117.2 | -12.3 |
| COR (%) | 97.9 | 96.9 | 1.0 |
| | | | |
| Commercial | | | |
| Gross written premium (£m) | 824 | 804 | 2.3 |
| COR (%) | 94.3 | 94.2 | 0.1 |
| | | | |
| Personal lines | | | |
| Gross written premium (£m) | 861 | 837 | 2.9 |
| COR (%) | 102.7 | 100.2 | 2.5 |